Tuesday, May 02, 2017
Persebaya Suspend Setiawan After Martapura Loss
I'm assuming Persebaya coach Iwan Setiawan hasn't read my book
Sepakbola - The Indonesian Way Of Life
. Had he done so he may have thought twice before being seen to have a go at the Persebaya supporters, known as Bonek. After all, the good folk of Surabaya, Indonesia's second largest city, are no strangers to taking on all comers no matter what the odds. Consider the colonials back in 1945 and the PSSI more recently, all covered in a chapter in the book!
Persebaya of course are returning to league football after a lengthy break brought about by politics and ownership disputes. With new owners the future looked bright and after winning the final of the Dirgantara Cup in February they attracted 55,000 to a friendly with PSIS.
But a long break from football doesn't mean the supporters are desperate to accept anything in a green shirt that is put in front of them. The Bonek feel that whoever owns the football club it is they, the supporters, who keep the spirit and the heritage alive.
The Green Force began their Liga 2 campaign with a disappointing 1-1 draw at home to Madiun Putra in their Bung Tomo Stadium. Things got worse though in their second game when they travelled to Martapura for their first away game. Bonek being Bonek they travelled in numbers to the island of Kalimantan including a hardy few who took the 21 hour sea journey across the Java Sea.
They weren't happy with what they saw as their team lost 2-1 to leave them bottom of Group 5 of Liga 2 with a single point. To make matters worse coach Iwan Setiawan is alleged to have got involved in a confrontation with some of the fans who had made the journey which has seen him suspended by the club for one game pending further investigation.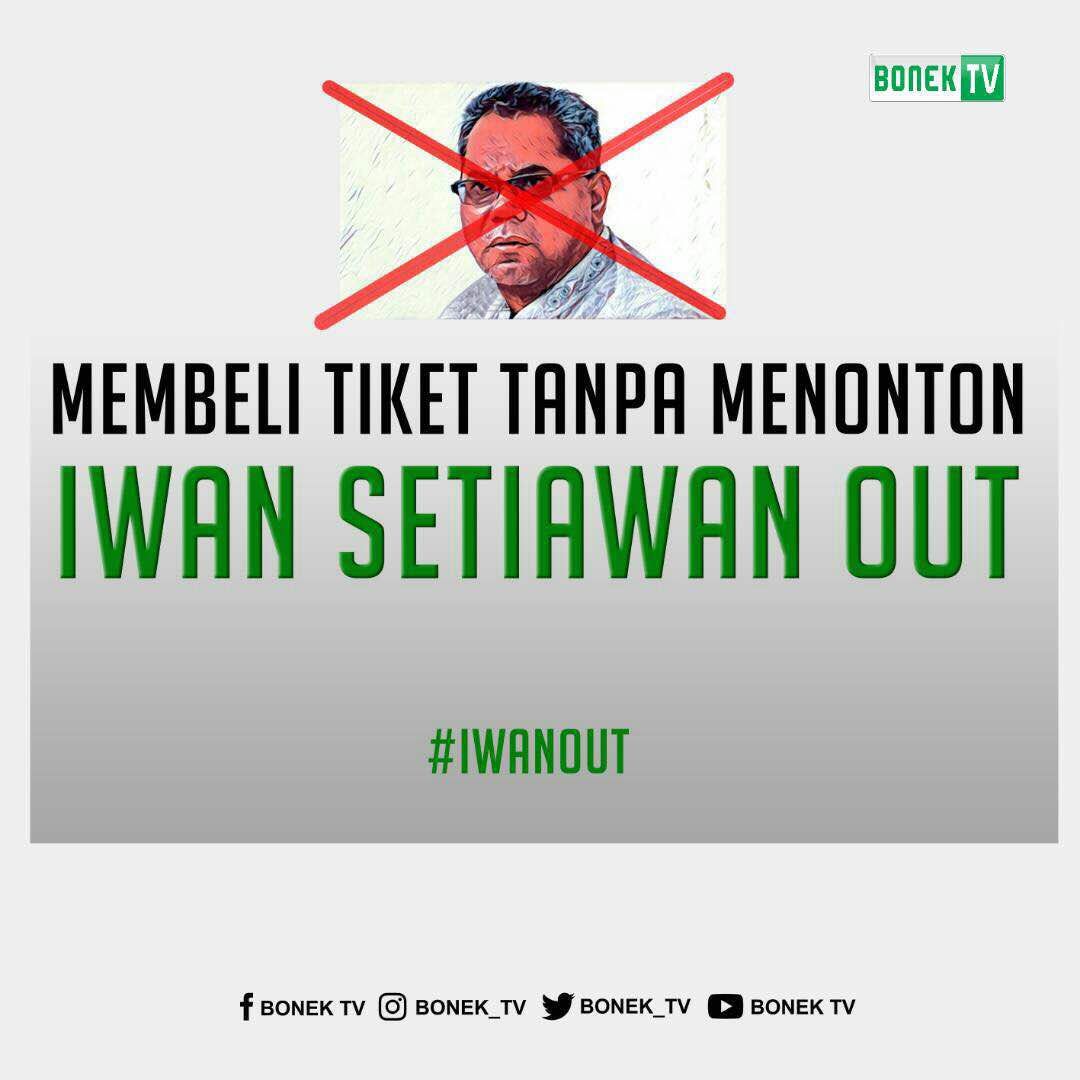 This is hardly what the new owners would have planned for their first season with the club. They are trying to strike a fine balance between raising the football club's commercial profile with the Bonek traditions and have been working hard to keep fans onside as they bring about this new thinking.
An unpopular coach getting lairy with those fans is not part of the business model and perhaps with the suspension the club are giving themselves time rather than acting rashly and sacking Setiawan on the spot.
#IwanOut has been trending on social media in Indonesia and some fans have been calling for a boycott of home games until Setiawan has gone from the club. One group has announced they will still buy tickets and still come to the stadium but support their team from outside.
It is a truism in football that if a manager has either lost the players or lost the fans his days are numbered and that would seem to be the case with Setiawan. Perhaps he should have read my book after all!