Friday, October 12, 2018
Time For Supporters To Act Over Stadium Violence
It's been quite a few weeks for Indonesian football and especially the disciplinary committee of the PSSI. Following the murder of a Persija fan at the game with Persib the committee suspended all Liga 1 games while they looked into the death before ruling Maung Bandung must play their remaining home games in Kalimantan in empty stadiums, fining players and fining the club. As a fine and a punishment of playing behind closed doors is the normal finding in such cases it is difficult to understand why the league was stopped for two weeks.
No sooner does the league return and hey presto! It's Arema against Persebaya, another game with a history, and while we don't get another murder we do have pitch invasions and visiting players intimidated while they were warming up ahead of kick off. Now for me the question would have to be, with all the security presence such a high octane fixture attracts, were fans able to get on the pitch and approach players?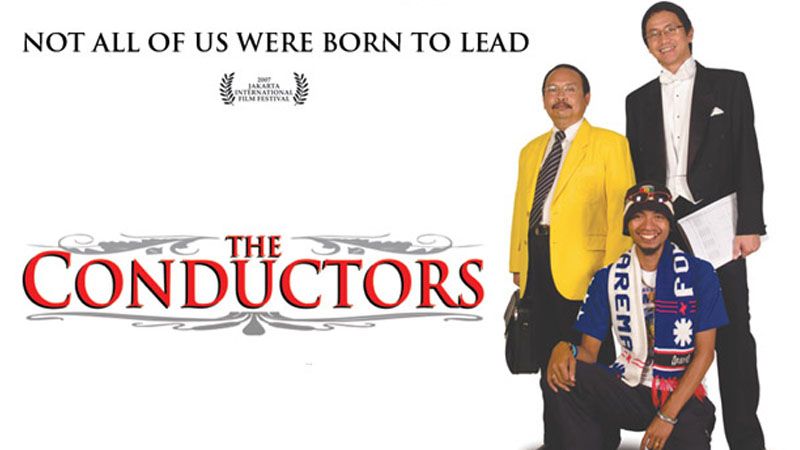 The PSSI have a different view and as well as telling Arema to play their remaining home games behind closed doors, because as a punishment that has proven to be so effective right(?), they have entered unchartered territory by issuing bans to the fans who ran on the pitch before the game started. The two fans concerned have been banned from entering football stadiums in Indonesia for the rest of their lives. One of the banned fans, Yuli Sumpil, is something of a terrace legend having appeared in The Conductors, a movie made by Andibachtiar Yusuf.
I have no idea of the legality of such a move, do stadiums even have ground regulations or is there a law that can enforce the action, nor am I sure of the logistics. All Indonesians have to carry identity cards with them so in theory all security officials have to do on a match day is check said ID card and the individual would be denied entry. Simple eh?
Except security don't check ID cards. Hell, too often we have seen fans locked outside of stadiums just climb the surrounding walls to get inside.
Issuing stadium bans is a common deterrent in England. As of September 2015 there were 2,181 banning orders in place. A banning order is defined as
Banning orders are issued by the courts following a conviction for a football-related offence7, or after a complaint by the Crown Prosecution Service or a local police force8. For an order to be made, the court must be satisfied that there are reasonable grounds to believe that making a banning order would help to prevent violence or disorder at or in connection with any regulated football match.
Orders are not imposed on individuals solely on the basis of minor convictions, like alcohol offences or similar misdemeanours. They can last between three and 10 years and can be customised to address individual behaviour patterns. Breach of an order is a criminal offence and is punishable by a maximum sentence of six months in prison or a fine of up to £5,000, or both9.
The number of banning orders does not represent the number of individuals with banning orders as one individual could be subject to more than one banning order although in general one banning order translates to one individual. Furthermore, an individual may have a ban which has conditions which apply to more than one football club therefore this would mean that the same ban would appear more than once in the figures.
There is not necessarily a correlation between the number of arrests in a given season and the number of new banning orders for the same year. This is because an individual with a ban can receive the ban one of two ways, either: following a conviction, i.e. the individual was arrested for a football-related offence which led to a ban; or the individual received a ban via the civil route (where the individual was not arrested), for example intelligence had been gathered on a particular individual and this led to a ban via the courts. In addition, the time taken to process a ban can vary in length and could mean that an individual, for example, arrested during the 2013 to 2014 season would be included in the 2013 to 2014 arrest figures but due to the time lag in processing the ban would not be included in the banning order figures until 2014 to 2015.
If we look at Arsenal for example. 54 supporters received banning orders in 2014 2015 with 28 issued for offences at the Emirates and the balance at away games. Two were issued for throwing missiles, four for being in possession of flares and two for running on the pitch, the most common offences in Indonesia. Thirty one banning orders were issued for violent or public disorder while 13 related to alcohol offences.
Not only is it easy to find out the statistics for banning orders, they are easily enforced. It is no longer just a case of turning up on the day to watch a game. For clubs like Arsenal fans must join a membership scheme and receive a card that stores their information. Tickets are bought on line, their credit card details are matched against their membership details and only then is the ticket allocated to their account.
Arsenal, along side clubs like Manchester United and Liverpool tickets are hard to get using this method though many fans do take advantage of scalpers some of who have now also gone on line.
Even for clubs which don't sell out on a regular basis, purchasing a ticket isn't just a case of turning up on the day. Clubs want supporters to register their details on their database including name, address, post code, credit card details etc. Even supporters turning up and hoping to pay on the day are asked to join this database. Clubs get access to a whole treasure trove of punters who they can target for emails and advertising while of course if there is any trouble in or around the ground all police have to do is look at the ticket to find out about any naughty boy and suspend that account. It's big brother light with a dash of consumerism thrown in!
The UK has for decades said it is against identity cards yet all the while post codes, bank card details and now mobile phone numbers provide an easy measure of oversight for security officials. And I haven't even mentioned CCTV!
Is Indonesia ready to go down this path to reduce crowd violence at football matches? Football, and this includes PSSI, can't do this by itself. There needs to be legislation put in place demarcating offences and punishments, there needs to be an infrastructure in place that provides support and a flow chart for implementing such measures and there needs to be a society in place acquiescing to such a process.
Are Indonesians ready for such a sea change to the way they live their lives? My feeling is no. The informal economy is just so large, Poverty stands around 10% and according to a report by KPMG Indonesia is the second largest cash based economy in the world. Credit card checks would be a waste of time when it is estimated just 10% of the population use them. And far be it for me to go into the demographics of Indonesian football supporters but not many are driving cars to the stadiums on match day.
For these reasons alone Indonesia and the PSSI should not be going down the UK road to control fan behaviour. As mentioned earlier, legislation by itself won't solve anything. The UK response was tailored to fit the UK problem which was gangs of football hooligans who delighted in mobbing up, drinking lots of beer and having fights with opposing supporters. Infiltrating the home team's end was also considered a result.
These issues aren't Indonesia's issues. In fact I wouldn't even say Indonesia has a football hooligan problem as we in the west would understand it. For every bitter rivalry that exists, like Arema & Persebaya, there exists an enduring friendship, like Persib & Persebaya or Persija & Arema. In part these come from the old 'thine enemy is mine enemy' but also can come about from familiarity.
Outside the big four of Arema, Persib, Persebaya and Persija there will be very few Liga 1 games that would cause organisers many headaches security wise. Supporters from those four clubs may travel in large numbers to games across Java and to a lesser extent other islands but on the whole they tend to be self organised and very little trouble occurs beyond perhaps petty crime or theft. Away fans visiting Surabaya may be up against the feared Bonek in the stadium but now that a small restaurant in the city centre, a well known Bonek hangout, will always welcome them with food, drink, cigarettes and even a place to kip for example.
Smaller clubs like Persela will always have a few away fans where ever they play as workers who have migrated or students will always make the effort to catch their team when they are in town and no one perceives them as a threat. They arrive at the stadium, set up their banners, eat their chicken and rice, drink their water, sing their songs and go home when the game has finished. I have seen visiting fans mingle on the terraces with home fans and nothing happens.
While it is easy to suggest what Indonesia's supporter isn't it is harder to define what it is. The tragic deaths of Persib and Persija fans in recent years weren't the result of mass brawls between gangs of marauding hooligans. They were much more random than that. Someone noticing for example someone else wasn't celebrating a goal enthusiastically enough leading to harsh words, pre-preemptive slaps then a herd mentality kicking in and kicking off. Someone not wearing enough club colours. There is no pre-meditation as such, no desire to go out and hand out a kicking to a rival supporter, more an opportunity to dish out a few slaps as part of a mob, getting caught up in the moment, getting carried away in a rush of adrenaline.
This is of course not to condone such behaviour but before tackling it we need to understand its underlying causes and the spontaneity of Indonesian fan violence makes it all the harder to anticipate, to police, especially through legislation.
I honestly believe many fans do a good job of policing themselves. I know because I have seen them. Just after the PSSI banned flares from stadiums I was at a game where a single supporter let one off. Immediately he was identified by supporters around him who handed him over to security officials. An attractive meme from PSSI highlighting the problems with flares may get a like or two but words from authority are just background noise. When your terrace peers tell you its wrong, then people start to listen.
Over the years I have met so many fantastic football fans, many of them well respected figures even within the clubs. Not like the moo moos at Arsenal Fan TV, these guys are often humble, quietly spoken, decent people who have proved their worth as fans and do their bit to develop the atmosphere we all enjoy in the stadiums.
I honestly believe if these guys were to get together at a national level, bring together supporters from not just Arema, Persebaya, Persija and Persib but all clubs, and come up with a range of initiatives to be implemented at fan clubs, schools and local communities around the country then we would go some way to reducing these random acts of violence that are marring the game. Promote the atmosphere a full house can bring but tell people that there are limits to displaying their fanaticism and some acts are unacceptable. Let's face it. If a politician or a policeman tells someone not to do it again does anyone really listen? However if it comes from someone they know, they recognise, they respect?
For now we have supporters beating up supporters, supporters killing supporters. Beyond a few hashtags and vain hopes the latest tragedy won't be repeated no one really cares beyond the victim's family. Politicians, with their security escorts and accompanying minders, don't connect well with people anywhere in the world. Surely it is time supporters started educating supporters?