Tuesday, May 03, 2016
Despite The Stats, Pressure Mounts On Persib Coach Dejan
The pressure at Persib is perhaps bigger than any other club in Indonesia. More so after they won the ISL in 2014 and the President Cup last year. Persib fans, known as Bobotoh, don't expect success. They demand it.
So since Persib were held 1-1 by Sriwijaya in their opening Indonesia Soccer Championship game of the season at Si Jalak Harupat Stadium at the weekend the outpouring of grief and angst has been constant.
Persib were behind for half of the game after conceding a first half injury time goal. They equalised in injury time of the second half. Now Sriwijaya ain't a bad team. In fact their recruitment policy seems to be along the lines of 'well, it worked for Persib' so many of their alumni are in their ranks. When it comes to the end of the season Sriwijaya will be there or thereabouts.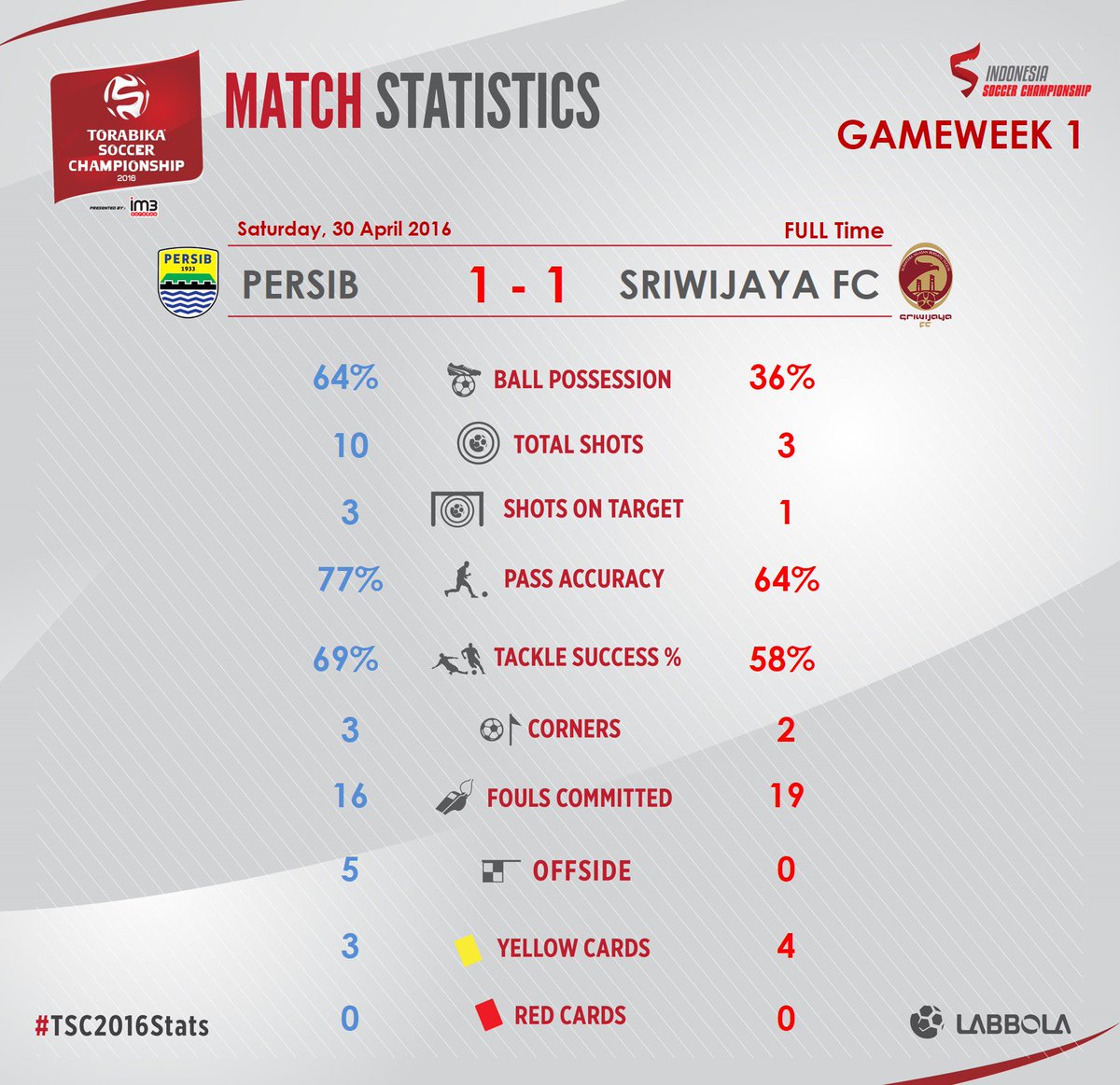 That doesn't concern Persib fans. They feel their side should have won and have been scouring around for scapegoats. Coach Dejan Antonic and midfielder Kim Jeffry Kurniawan have come under the spotlight for some reason with fans at a training session yesterday holding up banners asking questions of the pair.
Now I am not one for stats normally but if we look at the numbers provided by the ISC's official sports data firm Persib don't come out of it looking too bad at all. A bit profligate in front of goal perhaps but that is hardly Kim's fault. He is more a Billy Bremner than a Alan Sniffer' Clarke.
Indeed after the game and perhaps in a response to the vitriol coming from distraught Persib fans, Labbola tweeted coach Dejan Antonic Kim's stats.
47 successful passes (an 85% accuracy rate)
3 successful tackles (100% success rate)
Fouled 4 times
2 crosses out of four attempts
0 fouls committed
2 chances created.
Labbola signed off the series of tweets saying '

oh, and 2 chances created. More than any players in the match'
This weekend Persib face a tricky away game at Pusamania Borneo and this is hardly the best preparation. At training yesterday coach Dejan tried to downplay the fans banners by saying 'it is normal. They are free to do what they want.' Dejan coached Kim while they were at Pelita Bandung Raya and he has said he does not favour the tigerish midfielder and he added 'Collectively there were problems (v Sriwijaya) because we have many new players. Don't be so quick to judge us.'
Dejan has been around the block in Asian football including as a player with Persebaya, Persema and Persita. As a coach he did a good job with Arema IPL in the AFC Cup a few years back. He knows the score and he knows the pressures that come with coaching one of the biggest clubs in South East Asia. He will also know that while Persib do not have a reputation as a sacking club never far from the sports pages is former coach Djajang Nurjaman, fresh from a stint in Italy with Inter Milan.
Labels: Bandung, Bobotoh, Dejan Antonic, Kim Jeffrey Kurniawan, Persib