Saturday, April 09, 2016
Pusamania Fans Have Been Around Longer Than The Club They Support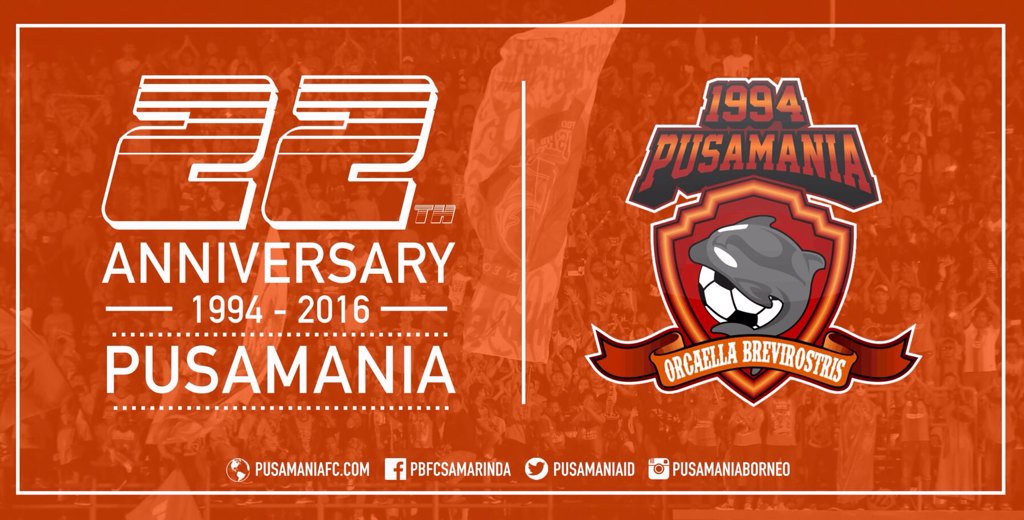 So Pusamania fans celebrate their anniversary and congrats to them. Enjoyed my visit there a couple of years back and would love to go back and spend a bit more time there.
Samarinda maybe somewhat off the beaten track, a couple of hours drive north of Balikpapan, but they have a football infrastructure fans in Jakarta can only dream about. Palaran Stadium, for example and Segiri Stadium. Plus one other I never made it to. Not bad for a city of less than one million people.
While Pusamania fans maybe celebrating 22 years they are older than the club they support. How does that work? They started following local side Persisam Putra, a club who didn't really make many ripples outside for their home town for many years, but a couple of years ago fans grew disenchanted with the direction the club were taking and of course we are talking politics here.
The frustration was such they took matters in their own hands and bough the licence of Perseba Super Bangkalan, lifting the whole club, such as it was, to Samarinda from Madura. They named the club Pusamania Borneo, a smart move giving the deal legitimacy among the fan base while Persisam Putra changed their name to Putra Samarinda (Pusam) put some distance between the two.
As befits a private club Pusamania appealed more to the fan on the terrace by engaging with them and using social media to stay connected. Pusam had none of that...the more savvy supporters had jumped ship and joined Pusamania and they were essentially the new club trying to compete for support in the city.
On my visit Pusam were playing in the cavernous Palaran Stadium and had a handful of hardcore fans behind one goal but it all seemed so hollow. On the other hand Pusamania playing at the more central Segiri Stadium, was a much more vibrant atmosphere.
Pusamania got promoted to the ISL in that first season and Pusam started looking for a new home. They considered options in East Kalimantan and Java before settling on Bali where they were bought up and rebranded Bali United Pusam. And now both clubs, tracing their roots to Samarinda,are at the heart of a new look Indonesian football set up. Youthful, internet savvy, commercially aware.
In their short existence Pusamania have won Divisi Utama in 2014 and the Kaltim Cup earlier this year. And, if the ISC goes ahead, they face the intriguing prospect of local derbies against geographical rivals Mitra Kukar and Persiba, as well as a 'Samarinda' derby against Bali United Pusam!