Tuesday, April 05, 2016
Pity Poor Persija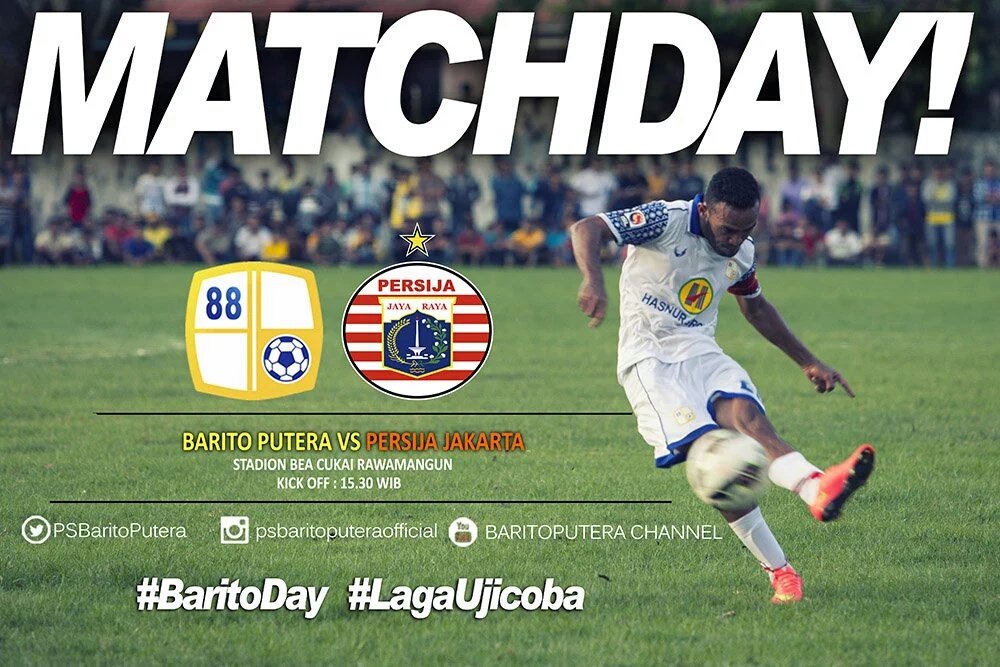 It can't have been easy for Persija to have seen 'their' Bung Karno turned blue on Sunday for the Bhayangkara Cup Final between Persib and Arema. But then life is rarely easy for the biggest club in the nation's capital. They have seen stadiums demolished, Menteng and Lebak Bulus and been forced to play home games in places like Solo and Malang following crowd disturbances at Bung Karno.
Now though, a mere 48 hours after more than 70,000 filled Bung Karno Stadium Persija get to play a friendly of their own in their own city. But not at the 88,000 capacity Bung Karno Oh no, Persija get to use Bea Cukai Stadium. In fact Stadium is a bit too grand a name for what is not much more than a field with a stand. In fact there are better non league grounds in England. Many non league grounds.
Ok it is only a friendly and perhaps Barito Putera may not be the most attractive opposition but they are top flight and Persija fans have not seen much of their team in their home city in recent years. Just last weekend they played a friendly at a field in Pamulang!
Gentle mocking aside what this proves of course is the absolute dearth of sporting venues in the capital city of the fourth largest country in the world. Every international event be it the ASEAN Cup or the Olympics politicians get wheeled out of the woodwork to set impossible targets but they do nothing about creating facilities for athletes to train.
Jakarta is hoping to host the Asian Games in 2018 and as ever Bung Karno is the centre piece of those plans. Within a short drive of Jakarta new stadiums have cropped up in Bekasi, Cikarang, Bandung, Cibinong in recent years. Karawang, Purwakarta have reasonable grounds for hosting football. Jakarta?
Persija playing at Bea Cukai isn't an embarrassment for a big football club. It is a national embarrassment the capital city is so starved of sporting facilities