Saturday, April 09, 2016
Persija Fans Deserve Better Than Trofeo
Today sees the return of the Trofeo Persija, the Kemayoran Tigers attempt at hosting a pre season event ahead of the big kick off.
For Persija fans this is a special day. They haven''t seen their heroes take to the field at Bung Karno since they hosted Gamba Osaka in a friendly in January 2015. That is something like 16 months ago, Since then they have travelled to places like Bali to see their team and had to suffer in near silence the humiliation of Persib twice taking over their city for a final.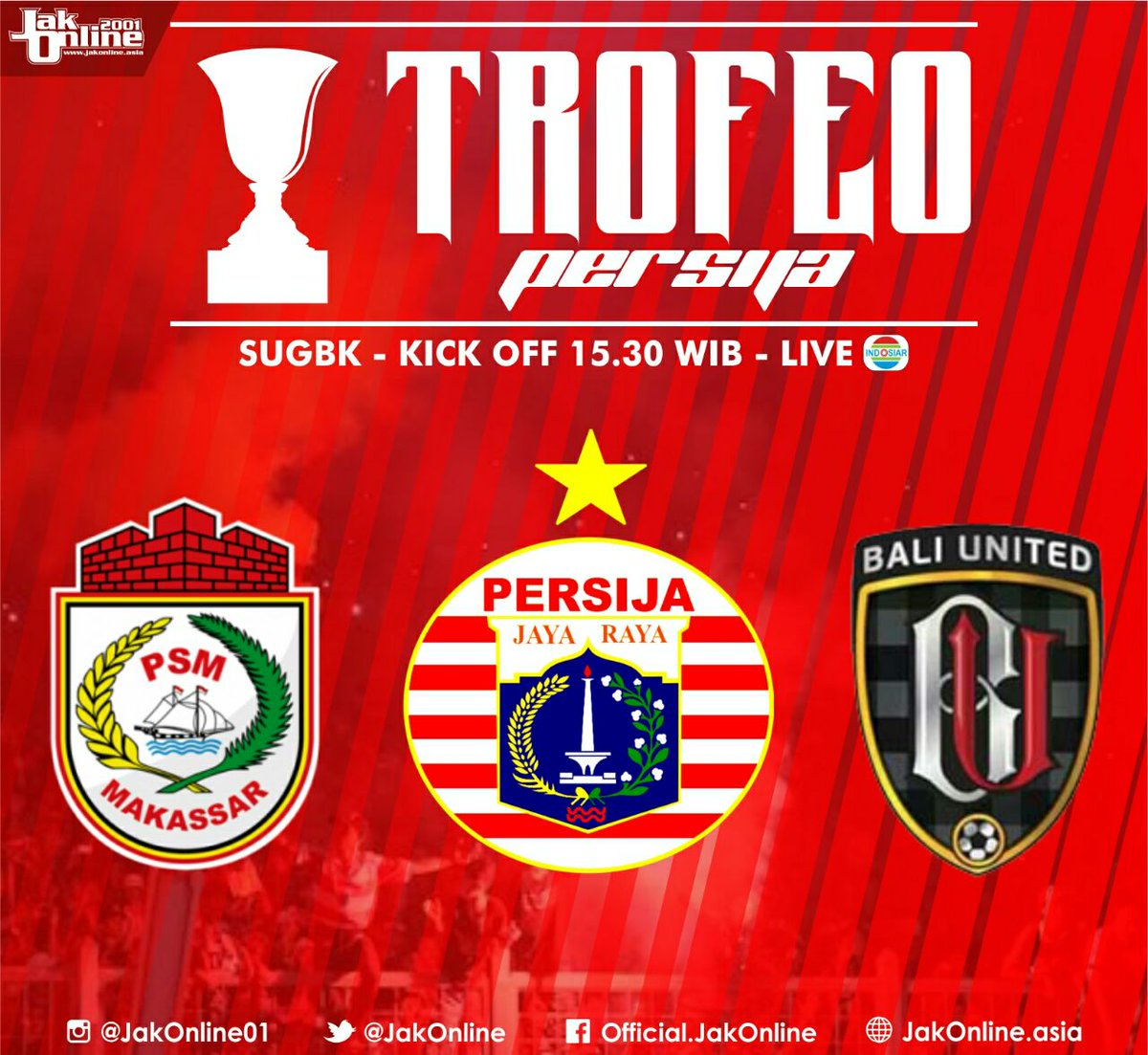 Last weekend they filled Bea Cukai Stadium for a friendly against Barito Putera. A game that was stopped on 75 minutes because there were so many fans in the tiny ground they spilled on to the pitch.
Today they get the chance to fill the famous old stadium one more time and as a football fan I cannot begrudge their enthusiasm. Old acquaintanceships will be renewed on the terraces as fans who haven't seen each other since Bali or the Gamba game catch up on old times. Memories will be rekindled and fans will fall in love again with the buzz of a home game.
But Persija consider themselves a big club. They are a big club on fan numbers alone. But that trophy cabinet is bare and in need of a dust down. The last big trophy they won was the Liga Indonesia back in 2001. Yes, they did get their hands on their own Trofeo last year but that was because the cup was shared between all three contestants. 15 years without a major trphy and that drought doesn't look like ending anytime soon.
And this year's Trofeo? After Bali United had their Bali Island Cup, after the East Kalimantan clubs had their Kaltim Cup the best the nation's capital can come up with is one match day with three teams playing each other once for 45 minutes? Guests PSM were forced to train on the hotel grounds after they were refused permission to train at the stadium? And the winners of the Trofeo will receive just that. The trophy. No cash reward.
It all seems a bit two bob and frankly embarrassing. Persija are a big club in a big city. Unfortunately the management are small town minded and until that changes the club will continue to be left behind by other more forward thinking clubs.
2016 - Persija, Bali United, PSM
2015 - Persija, Sriwijaya, Arema
2013 - Persija, Arema, Army United, PDRM
2012 - Persija, Arema, Persisam