Tuesday, April 05, 2016
Arema Fans Celebrate Cup Success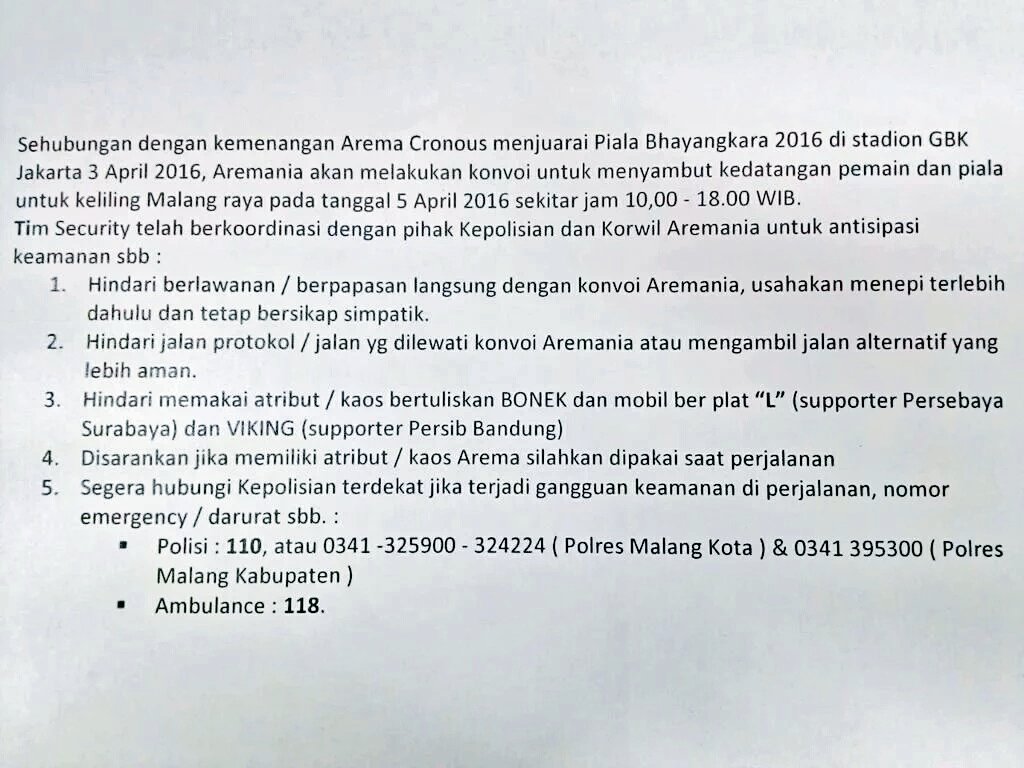 Arema fans are today celebrating their teams success in lifting the Bhayangkara Cup in Jakarta on Sunday with a convoy through the Malang city streets. Today also happens to be one of the days when secondary school students are taking their important final exams but I think more than one or two may be skipping the exam hall and putting on their Arema shirt to join in the celebrations.
The above circular is of interest. A result of a meeting between the local police and the Arema supporters club. It advises people not to wear Persib or Persebaya related clothing today and suggests drivers from Surabaya with Surabaya registered cars stay away.
Point three says don't use club colours for those two teams and it goes on to suggest L registered cars are exclusively used by Persebaya fans. Not Surabaya based business people or families on vacation. Just Persebaya fans!
Arema fans are of course recommended to wear their club colours!
It is interesting to see the amount of cooperation that goes on at club/city level between local authorities and supporters. If this was England the old bill would be issuing instructions in the form of a list of bullet points saying don't do this, don't do that...absolutely no negotiation.