Tuesday, June 02, 2015
Government Asks AFC To Reschedule Persipura Tie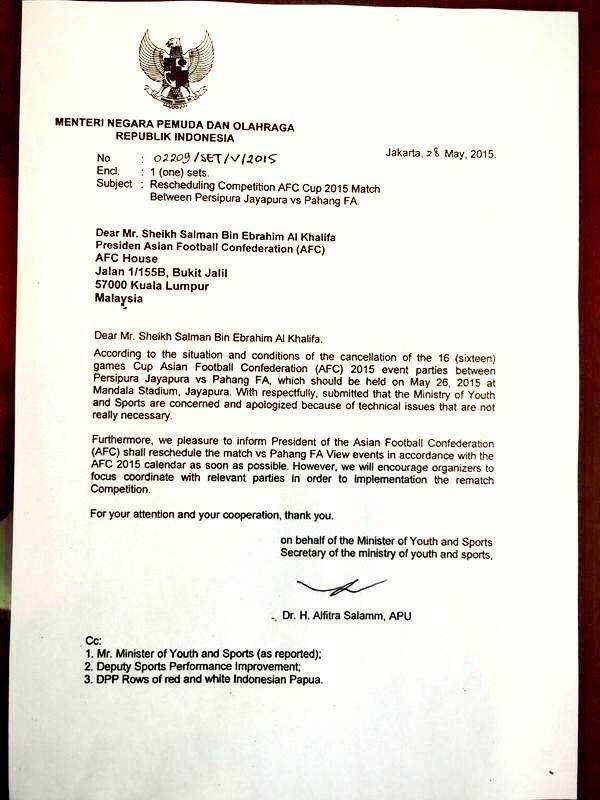 This apparently is a letter written by an official at an Indonesian government department to the AFC asking that the postponed AFC Cup tie between Persipura and Pahang can go ahead.
Note the spelling mistakes, the poor grammar and the bits added later by pen or pencil.
All together a shoddy effort and one unlikely to create much of an impression at the AFC.
We need to picture the irony here. A football association has been banned by FIFA from competitive football. The government of the country then writes a letter asking a competitive game be allowed to take place.
With help like this etc etc