Tuesday, January 20, 2015
Asfaq Takes Cops Home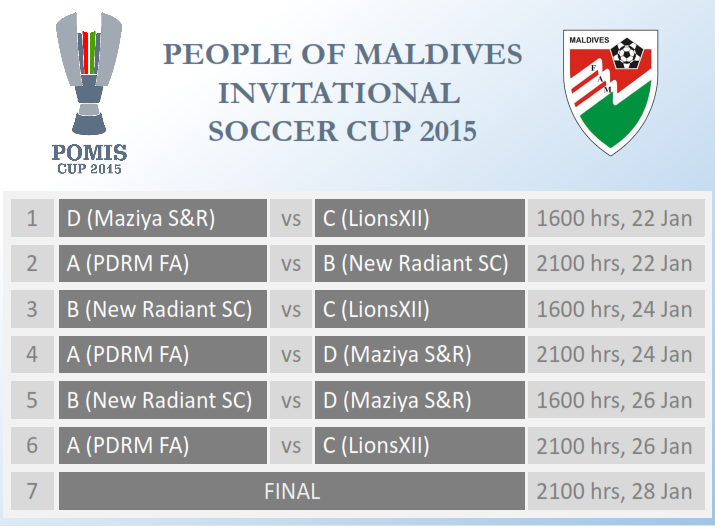 MALDIVES
– Malaysia's Premier League champions PDRM FA and Maldives league champions New Radiant will kick off the People of Maldives Invitational Soccer Cup (POMIS Cup) officially on Thursday night at National Football Stadium.
In the first match of the tournament Maziya will play against Singapore's LionsXII at 1600 hours but the official opening ceremony of the tournament will be held before the match between New Radiant and PDRM FA.
During the function the chairman of the POMIS Cup committee Ahmed Adheeb said that they have rebranded the President of Maldives Invitational Soccer Cup to the People of Maldives Invitational Soccer Cup.
League champion New Radiant and FA Cup champion Maziya will represent Maldives and Malaysia's PDRM FA and LionsXII will be the two foreign teams competing in this tournament.
Ali Ashfaq helped New Radiant win back to back league and President's Cup titles in 2012 and 2013 before he depart to join PDRM FA.