Friday, October 12, 2018
Time For Supporters To Act Over Stadium Violence
It's been quite a few weeks for Indonesian football and especially the disciplinary committee of the PSSI. Following the murder of a Persija fan at the game with Persib the committee suspended all Liga 1 games while they looked into the death before ruling Maung Bandung must play their remaining home games in Kalimantan in empty stadiums, fining players and fining the club. As a fine and a punishment of playing behind closed doors is the normal finding in such cases it is difficult to understand why the league was stopped for two weeks.
No sooner does the league return and hey presto! It's Arema against Persebaya, another game with a history, and while we don't get another murder we do have pitch invasions and visiting players intimidated while they were warming up ahead of kick off. Now for me the question would have to be, with all the security presence such a high octane fixture attracts, were fans able to get on the pitch and approach players?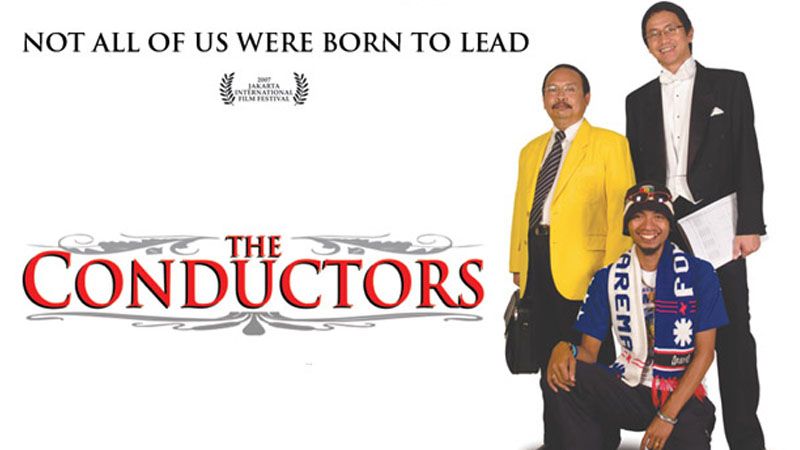 The PSSI have a different view and as well as telling Arema to play their remaining home games behind closed doors, because as a punishment that has proven to be so effective right(?), they have entered unchartered territory by issuing bans to the fans who ran on the pitch before the game started. The two fans concerned have been banned from entering football stadiums in Indonesia for the rest of their lives. One of the banned fans, Yuli Sumpil, is something of a terrace legend having appeared in The Conductors, a movie made by Andibachtiar Yusuf.
I have no idea of the legality of such a move, do stadiums even have ground regulations or is there a law that can enforce the action, nor am I sure of the logistics. All Indonesians have to carry identity cards with them so in theory all security officials have to do on a match day is check said ID card and the individual would be denied entry. Simple eh?
Except security don't check ID cards. Hell, too often we have seen fans locked outside of stadiums just climb the surrounding walls to get inside.
Issuing stadium bans is a common deterrent in England. As of September 2015 there were 2,181 banning orders in place. A banning order is defined as
Banning orders are issued by the courts following a conviction for a football-related offence7, or after a complaint by the Crown Prosecution Service or a local police force8. For an order to be made, the court must be satisfied that there are reasonable grounds to believe that making a banning order would help to prevent violence or disorder at or in connection with any regulated football match.
Orders are not imposed on individuals solely on the basis of minor convictions, like alcohol offences or similar misdemeanours. They can last between three and 10 years and can be customised to address individual behaviour patterns. Breach of an order is a criminal offence and is punishable by a maximum sentence of six months in prison or a fine of up to £5,000, or both9.
The number of banning orders does not represent the number of individuals with banning orders as one individual could be subject to more than one banning order although in general one banning order translates to one individual. Furthermore, an individual may have a ban which has conditions which apply to more than one football club therefore this would mean that the same ban would appear more than once in the figures.
There is not necessarily a correlation between the number of arrests in a given season and the number of new banning orders for the same year. This is because an individual with a ban can receive the ban one of two ways, either: following a conviction, i.e. the individual was arrested for a football-related offence which led to a ban; or the individual received a ban via the civil route (where the individual was not arrested), for example intelligence had been gathered on a particular individual and this led to a ban via the courts. In addition, the time taken to process a ban can vary in length and could mean that an individual, for example, arrested during the 2013 to 2014 season would be included in the 2013 to 2014 arrest figures but due to the time lag in processing the ban would not be included in the banning order figures until 2014 to 2015.
If we look at Arsenal for example. 54 supporters received banning orders in 2014 2015 with 28 issued for offences at the Emirates and the balance at away games. Two were issued for throwing missiles, four for being in possession of flares and two for running on the pitch, the most common offences in Indonesia. Thirty one banning orders were issued for violent or public disorder while 13 related to alcohol offences.
Not only is it easy to find out the statistics for banning orders, they are easily enforced. It is no longer just a case of turning up on the day to watch a game. For clubs like Arsenal fans must join a membership scheme and receive a card that stores their information. Tickets are bought on line, their credit card details are matched against their membership details and only then is the ticket allocated to their account.
Arsenal, along side clubs like Manchester United and Liverpool tickets are hard to get using this method though many fans do take advantage of scalpers some of who have now also gone on line.
Even for clubs which don't sell out on a regular basis, purchasing a ticket isn't just a case of turning up on the day. Clubs want supporters to register their details on their database including name, address, post code, credit card details etc. Even supporters turning up and hoping to pay on the day are asked to join this database. Clubs get access to a whole treasure trove of punters who they can target for emails and advertising while of course if there is any trouble in or around the ground all police have to do is look at the ticket to find out about any naughty boy and suspend that account. It's big brother light with a dash of consumerism thrown in!
The UK has for decades said it is against identity cards yet all the while post codes, bank card details and now mobile phone numbers provide an easy measure of oversight for security officials. And I haven't even mentioned CCTV!
Is Indonesia ready to go down this path to reduce crowd violence at football matches? Football, and this includes PSSI, can't do this by itself. There needs to be legislation put in place demarcating offences and punishments, there needs to be an infrastructure in place that provides support and a flow chart for implementing such measures and there needs to be a society in place acquiescing to such a process.
Are Indonesians ready for such a sea change to the way they live their lives? My feeling is no. The informal economy is just so large, Poverty stands around 10% and according to a report by KPMG Indonesia is the second largest cash based economy in the world. Credit card checks would be a waste of time when it is estimated just 10% of the population use them. And far be it for me to go into the demographics of Indonesian football supporters but not many are driving cars to the stadiums on match day.
For these reasons alone Indonesia and the PSSI should not be going down the UK road to control fan behaviour. As mentioned earlier, legislation by itself won't solve anything. The UK response was tailored to fit the UK problem which was gangs of football hooligans who delighted in mobbing up, drinking lots of beer and having fights with opposing supporters. Infiltrating the home team's end was also considered a result.
These issues aren't Indonesia's issues. In fact I wouldn't even say Indonesia has a football hooligan problem as we in the west would understand it. For every bitter rivalry that exists, like Arema & Persebaya, there exists an enduring friendship, like Persib & Persebaya or Persija & Arema. In part these come from the old 'thine enemy is mine enemy' but also can come about from familiarity.
Outside the big four of Arema, Persib, Persebaya and Persija there will be very few Liga 1 games that would cause organisers many headaches security wise. Supporters from those four clubs may travel in large numbers to games across Java and to a lesser extent other islands but on the whole they tend to be self organised and very little trouble occurs beyond perhaps petty crime or theft. Away fans visiting Surabaya may be up against the feared Bonek in the stadium but now that a small restaurant in the city centre, a well known Bonek hangout, will always welcome them with food, drink, cigarettes and even a place to kip for example.
Smaller clubs like Persela will always have a few away fans where ever they play as workers who have migrated or students will always make the effort to catch their team when they are in town and no one perceives them as a threat. They arrive at the stadium, set up their banners, eat their chicken and rice, drink their water, sing their songs and go home when the game has finished. I have seen visiting fans mingle on the terraces with home fans and nothing happens.
While it is easy to suggest what Indonesia's supporter isn't it is harder to define what it is. The tragic deaths of Persib and Persija fans in recent years weren't the result of mass brawls between gangs of marauding hooligans. They were much more random than that. Someone noticing for example someone else wasn't celebrating a goal enthusiastically enough leading to harsh words, pre-preemptive slaps then a herd mentality kicking in and kicking off. Someone not wearing enough club colours. There is no pre-meditation as such, no desire to go out and hand out a kicking to a rival supporter, more an opportunity to dish out a few slaps as part of a mob, getting caught up in the moment, getting carried away in a rush of adrenaline.
This is of course not to condone such behaviour but before tackling it we need to understand its underlying causes and the spontaneity of Indonesian fan violence makes it all the harder to anticipate, to police, especially through legislation.
I honestly believe many fans do a good job of policing themselves. I know because I have seen them. Just after the PSSI banned flares from stadiums I was at a game where a single supporter let one off. Immediately he was identified by supporters around him who handed him over to security officials. An attractive meme from PSSI highlighting the problems with flares may get a like or two but words from authority are just background noise. When your terrace peers tell you its wrong, then people start to listen.
Over the years I have met so many fantastic football fans, many of them well respected figures even within the clubs. Not like the moo moos at Arsenal Fan TV, these guys are often humble, quietly spoken, decent people who have proved their worth as fans and do their bit to develop the atmosphere we all enjoy in the stadiums.
I honestly believe if these guys were to get together at a national level, bring together supporters from not just Arema, Persebaya, Persija and Persib but all clubs, and come up with a range of initiatives to be implemented at fan clubs, schools and local communities around the country then we would go some way to reducing these random acts of violence that are marring the game. Promote the atmosphere a full house can bring but tell people that there are limits to displaying their fanaticism and some acts are unacceptable. Let's face it. If a politician or a policeman tells someone not to do it again does anyone really listen? However if it comes from someone they know, they recognise, they respect?
For now we have supporters beating up supporters, supporters killing supporters. Beyond a few hashtags and vain hopes the latest tragedy won't be repeated no one really cares beyond the victim's family. Politicians, with their security escorts and accompanying minders, don't connect well with people anywhere in the world. Surely it is time supporters started educating supporters?
Tuesday, October 09, 2018
Liga 1 Returns With More Controversy
After the break imposed on Liga 1 following the events surrounding the Persib v Persija game which saw a supporter lose his life if the PSSI and the league organisers were expecting a peaceful ride they were either naive or sadly mistaken. It doesn't matter how many fines are dished out or how many games are played tanpa penonton fans will still be allowed to get away with misbehaving in and around a stadium on match day and this round of fixtures was no different.
All eyes were on East Java as Arema hosted Persebaya at the Kanjuruhan Stadium. The last couple of seasons haven't been the best for the Crazy Lions as they have struggled for consistency and their supporters have been staying away but with Persebaya in town a full house was guaranteed. The question was, would the supporters behave themselves?
Two so called supporters ran on the pitch during the warm up and got in the faces of the Persebaya players for a start. How was this allowed to happen? How were they able to climb the fences and run unimpeded on to the field like this? We keep hearing how many security officials are on duty at big games, why did none of these guys make an effort to stop the intruders?
Fortunately some men in uniform did their job better when a scuffle broke out on the terraces and they piled in to rescue the victim(s).
We now wait to see what sanction, if any, Arema receive with Persib and Persebaya fans watching particularly closely. After being forced to play their home games in Kalimantan for the rest of the season tanpa penonton they will be expecting a similar punishment for Arema or the criticism of the disciplinary committee, already under fire for the alleged randomness of their punishments, will only increase.
Anyway, the football
Persela v PSIS 1-1 (Wallace Costa Alves; Bruno Silva) 8,032
Arema v Persebaya 1-0 (Ahmad Nur Hardianto) 26,293
Sriwijaya v Bali United 3-2 (Novan Sosongko, Esteban Vizcarra, Alberto Goncalves; Ilija Spasojevic, Melvin Platje) 8,535
PS Tira v Bhayangkara 2-0 (Dmitry Rakish, Aleksander Rakic) 102
Mitra Kukar v PSM 1-4 (OG; Guy Junior 2, Reva Adi, Ferdinand Sinaga) 2,147
Barito Putera v PSMS 3-3 (Douglas Packer, Marcel Sacremento 2; Shohei Matsunaga, Felipe Martins, Rahmat Hidayat) 3,357
Borneo v Persipura 2-1 (Matias Conti 2; Addison Alves) 3,345
Persija v Perseru 2-1 (Marko Simic, Rudi Widodo; Alberto de Paula) 16,772
Persib v Madura United
Dominant Clubs Gloss Over ASEAN Weaknesses
As I sit here in my chilly East Midlands abode my mind looking forward to a cold, wet trip to the north east of England, my mind often wanders back to South East Asia and of course it's football. The Jakarta Casual blog started at the start of 2006, here we are 12, almost 13 years on and how does the football landscape look now?
Well, in Singapore Albirex Niigata have just lifted the Singapore Cup for the fourth strait year, defeating Brunei side DPMM 4-1 in the final. The Japanese side also won the title, now called the Singapore Premier League. They have won that particular trophy the last three years.
At the start of the season they won of their the Community Shield. As they have done the last three years. They have also won the League Cup three years on the spin. The only reason they didn't win it this year is because it was cancelled. No Singaporean team has won a domestic title since 2014 and if that isn't a cause of great humiliation I just don't know what it. They also went through the season unbeaten!
Home United finished second, a mere 23 points behind champions Albirex Niigata and 23 points clear of second bottom side Geylang International.
But while Home finished distant brides maids at home they fared better in the AFC Cup, winning their group on goal difference ahead of Ceres Negro, but well clear of Boeung Ket Angkor and Shan United and so reached the next round which is now a zonal semi final where they were drawn against Persija. After narrowly defeating them 3-2 in Singapore they not only travelled to Jakarta in good hope. They thrashed Persija 3-1 in front of 62,000.
Verily, I asked myself, what manner of beast is this that is so limp wristed in their own backyard yet are able to enter the lions' den and crush their hosts in so complete a manner?
Home went on to overcome Ceres Negro one more time, this time in the grandly named zonal final to be crowned unofficial ASEAN club champions, earning the right to play a North Korean side. April 25th, in the next round.
Outside of their ASEAN comfort zone Home came unstuck, losing 2-0 at home and 9-1 in Pyongang! Is ASEAN football really that shit and the North Korean league that far ahead?
Crossing the causeway and guess what? Johor Darul Ta'zim won the Malaysia Super League losing just once along the way and winning 19 of their 22 league games along the way. JDT, backed by the enthusiastic deep pockets of the state royal family, have now won the last five titles.
Unlike Albirex Niigata, who are not permitted to play in Asian club football, JDT have had some success on the continent, winning the AFC Cup in 2015. With their ambitions JDT are not a club which worries too much about local cups, their dreams are much loftier.
Intriguingly JDT were drawn against Persija in the AFC Cup group stage, winning 3-0 at home and losing 4-0 in Jakarta to finish third in their group. They took a beating from Persija who took a beating from Home United who took a whalloping from a North Korean side. Whither ASEAN?
And do to Thailand. No surprise Buriram United were crowned champions. Again. In fact they have won each of the last five completed season. Muang Thong United were awarded the title in 2016 after the league was halted early when the king died.
Like JDT, Buriram are backed by a very rich local benefactor and have ambitions that extend beyond the nation's somewhat limited football borders. but while they are a regular fixture in the AFC Champions League they are yet to mount a sustainable challenge to lift Asia's grandest trophy, a quarter final appearance in 2013 being their best run to date.
In their own league they are dominant, finishing points clear of second place Bangkok United and 26 points clear of third place Port.
Indonesia is a different story and I'll look at them in another post but the continued success of Albirex Niigata, JDT and Buriram United cannot be good for the football in their countries. Who wants to follow a league which is only dominated by one team? And don't throw the Celtic, Real Madrid, Bayern Munich argument at me. They come from league that have far deeper roots where support for a team goes back generations.
Next month sees the start of the AFF Suzuki Cup and the prospect of national bragging rights is at stake. But it seems the clubs are still struggling to make an impression beyond the restrictive borders of ASEAN and it is looking increasingly like JDT's success in the AFC Cup is a one off.
JDT's and Buriram United's success in recent years really count for nothing as they are competing in leagues where clubs, associations and sponsors lack the desire to go head to head with them. Unless their triumphs can be translated into something more substantial across the continent they will have to make do with hollow victories which will count for less and less beyond their shores.
Next year sees the AFC Asian Cup in the UAE with Thailand, the Philippines and Vietnam competing against such powerhouses as Bahrain and Qatar. Syria, Iraq and Yemen, countries blighted by tragedy in recent years, are in there against the best of the continent while the likes of Malaysia and Indonesia are left sitting at home licking their wounds. Malaysia ruing a series of humiliating defeats and Indonesia pondering a FIFA suspension.
ASEAN football is where it is because it deserves to be there and the sheen provided by JDT and Buriram United only highlights the dust and cobwebs that rot the game from the top down.