Thursday, March 10, 2016
Eagles Offer Membership Scheme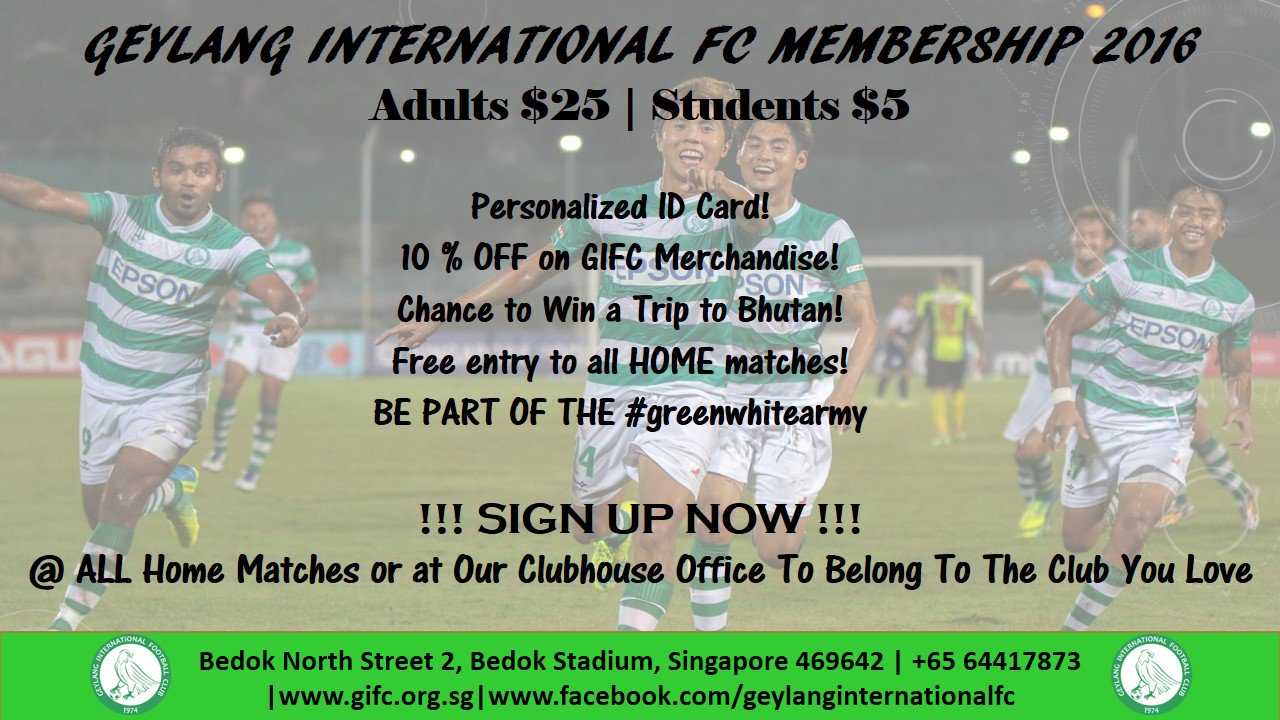 Geylang International already boast one of the more passionate fan bases in the SLeague. Now they are trying to expand support by setting up a membership scheme. $25 gets you a member card, free admission to home games, discount on club gear and, perhaps most memorably, the chance to win a short break in Bhutan! How cool is that?
I have a membership with the Arsenal and that gets me nothing beyond the opportunity to purchase match tickets should any be available. I also get a handbook and a couple of badges...whoppie do.
Good deal from Geylang International though!