Wednesday, May 22, 2019
Madura Shine On Liga 1 Opening Day
PSS v Arema 3-1 (Brian Ferrira, Evgan Bokhashvili, Rangga Muslim; Sylvano Comvalius) 27,710
Ok so the season opener may not have gone to plan with crowd disturbances stopping play for a lengthy period of time but much can be taken from this game for both coaches. Sylvano is looking as goal hungry as he was with Bali United a couple of seasons back and as debuts go Ferrira's wasn't bad with a goal and two assists.
Borneo v Bhayangkara 1-1 (Matias Conti; Ramiro Fergonzi) 785
Two Argenine coaches went head to head for this game in East Kalimantan with honours shared. A return to Borneo for Terens Puhari after his loan spell in Thailand last season. Substitute Fergonzi levelled for the 2017 champions in injury time.
Bali United v Persebaya 2-1 (Ilija Spasojevic, Paolo Sergio; M Syafuddin) 14,323
Another player hitting the ground running is Bali United's Stefano Lilypaly with two assists against Persebaya. In the battle of the title winners it was Teco who had the upper hand over Djadjang Nurdjaman. How will that particular battle pan out over the season?
PSIS v Kalteng Putra 1-2 (David Maulana; Yohanes Pahabol, Bonfim) 8,232
Not much matches the joy of a newly promoted team winning their first game of the season on the road. With to assists from Diogo Campos compatriot coach Fabio De Oliveira could be mistaken for feeling confident about his team's first season in the top flight
Persela v Madura United 1-5 (Alex dos Santos; Alberto Goncalves 2, Greg Nwokolo, Aleksander Rakic, Slamet Nurcahyono) 8,400
Talk about flying out the blocks, Dejan Antonic's very own galacticos tore Persela apart which you don't see very often. Many have tipped Madura to go all the way, just as many have warned how other expensively assembled squads have failed to make a challenge.
Tira Persikabo v Badak Lampung 3-0 (Ciro 2, Andy Setyo) 1,132
One team recently rebranded against another recently rebranded team and look at the crowd! Tira Persikabo may have 'merged' with Persikabo but the latter's supporters don't seem too impressed just yet.
Persib v Persipura 3-0 (Artur Gevozkyan 2, Febri Hariyadi) 14,180
Robert Alberts first game in charge of Persib saw the team get off to a winning start and the performance of Gevozkyan with a brace on his debut will have gone a long way to easing the burden on Ezechiel N'Douassell's shoulders...with Jonathon Bauman leaving Persib needed a new source of goals
PSM v Semen Padang 1-0 (Zulham Zamrun) 13,830
Fresh from their AFC Cup exertions PSM started their tilt for the title with a hard fought win over newly promoted Semen Padang. Important for new coach Darije Kalizic the club were able to keep hold of Wiljan Pluim and Marc Klok if they are to go one better than last season and win the league
Barito Putera v Persija 1-1 (Rafael Silva; Marko Simic) 7,180
Simic returned to the Persija first team with a goal but can we expect more from Barito Putera after their early promise last season? Coach Jacksen F Thiago will be hoping so though and he will be happy with the way his team fought their way back into this game.
Wednesday, May 15, 2019
Liga 1 2019 Home Grounds
Liga 1 finally kicks off today after one of the longest pre-seasons in living memory. The 2018 campaign finished last December, some may argue it hasn't fully finished with Piala Indonesia on going, so just a six month break for clubs who notoriously are low on funds.
A new season of course means new teams and new grounds and not just with the promoted clubs so for those who are interested here is a run through of which Liga 1 team will, could, may play where.
As you can see, time zones and islands aren't a consideration when it comes to the more nomadic clubs finding a home base. Rather, economics. Given the number of flights involved each season, being based more centrally while a stadium is being renovated makes fiscal sense.
Arema - Kanjuruhan though in recent years they have flirted with the more central Gajayana Stadium as they bid to stem falling attendances. Their Piala Presiden triumph may change that.
Badak Lamung - Sumpah Pemuda, Bandar Lampung
Bali United - Kapten I Wayan Dipta
Barito Putera - Demang Lehman Stadium, Martapura while their own May 17th Stadium is being renovated
Bhayangkara - PTIK Stadium, Jakarta and Patriot Stadium, Bekasi
Borneo - Segiri Stadium
Kalteng Putra - Sultan Agung Stadium, Bantul while Tuan Pahoe Stadium is being renovated
Madura United - Gelora Madura, Pamekasan and Gelora Bangkalan
Persebaya - Bung Tomo Stadium, Surabaya
Persela - Surajaya Stadium, Lamongan
Persib - Si Jalak Harupat, Soreang
Persija - Bung Karno Stadium, Jakarta though expect them to move around a bit!
Persipura - I have read they will start the season at Sultan Agung Stadium while their Mandala Stadium is being renovated
PSIS - Moch Soebroto Stadium, Magelang while their Jatidiri Stadium is being renovated
PSM - Andi Mattalata Stadium, Makassar. AFC Cup ties being played at Pakansari Stadium, Cibinong
PSS - Maguwoharjo Stadium, Sleman
Semen Padang - Haji Agus Stadium, Padang
Tira Persikabo - Pakansari Stadium, Cibinong
Monday, April 29, 2019
Involvement In Asia Needs More Than Branded Academies
There is currently going on in Malaysia, World Football Summit, one of those grandly sounding conferences where people mostly in suits gather round and give or listen to presentations from other people in suits where they waffle on about topics such as fan engagement, brand building and the building of branded academies which, some big clubs will have us believe, will help foster the development of local football.
Writing from an Indonesian perspective waffle is the correct, if not very business school speak, word. Academies have sprung up over the years with much hype and the presence of one or two VIPs jetted in from mother ship to smile at the launch and shake hands before quietly falling off the radar as clubs realise merely their name alone isn't enough to generate the returns they are seeking.
For a start the big clubs aren't interesting in developing local football despite their flowery words. Their priority lies in developing their brand and using the host country to provide a revenue stream that can be funnelled back home.
Hence they charge high start up costs and franchise fees which don't take into account the reality on the ground. These charges ensure only a limited number of people would have any interest in getting involved given the deep pockets they need just to start the ball rolling and let's be honest here, not every business person becomes rich by following rules, do they?
Once a franchise is agreed and has paid their money it is now they who are looking to covering their costs and not just their costs but the fees to the club back in Europe so they then pass on these large fees to the customer so, by don't of the business model adopted by the club, their target audience is already much reduced even before any cones are set out on a playing field.
These strict financial demands mean the academy is immediately looking to keep costs to a minimum and one way they do this is in their overheads which means of course key infrastructure of an academy like pitches and coaches are secured on the cheap.
So, we end up with a piss poor product for which parents will be expected to pay over the odds.
And who's going to buy this product? Again, given the prices involved it's going to be the parents of sons and daughters with enough disposable income to afford the high fees. Parents who, for example, use Apple phones, drive Mercedes and go on shopping trips to Singapore not because they need them, a Jakarta traffic jam is the same nightmare whether you are on a bus or in a Merc, but because they see them as explicit displays of their 'perceived' status.
For them, little Johnny playing at an EPL branded academy is just one more boast in their arsenal of braggadocio. Yes, Johnny can run around, even get his knees but don't ever be under the illusion they will ever be a footballer. Oh no, rather like Nigel in the XTC classic, their future is already mapped out for them and includes university studying business and medicine, not the advantages of zonal marking when playing 10 men.
High costs, poorly paid staff, brand-happy rich kids doesn't really add up to a successful product does it but by the time the western club realises this it's too late.
If any big club is genuinely interested in developing football in Asia they need to re-examine their relationship with Asia and move beyond the arms outstretched with begging bowl approach. There are thousands of academies active in villages across Indonesia (known locally as SSBs) and that is where the future stars will come from, not the sons and daughters of well off doctors and bankers.
Do some homework, get out into the villages, get your knees dirty and work with them. Take coaches to your own training ground, and yes pay for it yourself, even organise a village/district competition where the winner is taken to your own training ground. Offer incentives to people, don't just jet in big names in business class and expect your local partner to foot the bill.
Make the partnership a real partnership with a two way relationship rather than just looking to make a quick buck. Until these western clubs change the way they see Asia then there is the likelihood Asia will eventually see their involvement for what it really is and turn away.
Tuesday, April 02, 2019
Introducing Kalteng Putra
The 2019 Piala Presiden semi finals kick off today with an unfamiliar name as newly promoted Kalteng Putra take on 2017 winners Arema at the Kanjuruhan Stadium in East Java. It's been quite a remarkable few months for Kalteng in which they have been promoted from Liga 2 and now are just 180 minutes from reaching the first major final in their history.
But do Kalteng Putra even have any history? The club was formed back in 1970 as Persepar Palangkaraya, a town on the south coast of the island of Borneo that is perhaps better known as an alternate site for Indonesia's capital as fears over Jakarta's uncontrolled expansion worried many.
Based in the province of Central Kalimantan, known in Indonesian as Kalimantan Tengah (hence Kalteng) the club changed its name during the dualism era back in 2013 and have the spent the last few seasons in the second tier.
All that changed last season of course when they finished runners' up of the eastern conference with no little help from a near invincible home record; from their 11 games in Palangkaraya they won nine and drew two, conceding just five goals along the way.
Drawn alongside Semen Padang, Aceh United and PSMP in the play offs the team nicknamed Borneo Hornbills continued their impressive form in front of their own fans winning all three games and finishing runners up behind Semen Padang and assuring a place in the semi finals.
They were drawn against PSS but were unable to optimise home advantage this time round as the Yogyakarta based side held out for a 0-0 draw. Back in Sleman two goals from the veteran striker Cristian Gonzales ensured it would be the home side which would be playing for Liga 2 champions while Kalteng Putra would battle it out for the final promotion place against Persita in neutral Cibinong.
First half goals from Dendi Agustan and another well travelled forward I Made Wirahadi earned the Hornbills a top in the top flight for the first time in their history.
With no sign of the Liga 1 campaign for a few months all eyes were focused on the Piala Presiden as Kalteng Putra sought to make the marquee signings which would lay down a marker for the new season.
Former Madura United coach Gomes de Oliveira was brought in to mould a team that could handle life in the top flight and he has tried to assemble a team of experienced old pros who know their way around the division.
Kushedya Hari Yudo, their top scorer in 2018, was allowed to move, ironically signing for fellow promoted side PSS and in his p;ace has come the vastly experienced Patrich Wanggai who counts Persipura, Sriwijaya, Borneo, Madura United and Persib among others on his extensive resume as well as stints in Timor Leste and Malaysia.
Journeyman defender Bobby Satria has also come in to provide experience at the back but youthful promise hasn't been ignored as Maldini Pali, one of a number of Indonesian players to have been named after famous footballers, although now 24 it is surely time he started to deliver on his promise rather than being known for his name.
Kalteng Putra came out on top of their group which featured PSIS, Persipura and PSM thanks to a better head to head with two goals from Wanggai helping to help the team to come from behind and beat Persipura in the final game.
Their reward for reaching the knock out stage was a quarter final tie away to Persija and again it was Wanggai leading from the front, giving the Hornbills the lead in Bekasi in front of 27,000 + with nine minutes gone in the second half. Persija's Bruno Matos levelled with 18 minutes remaining to send the game into penalties and despite I Gede Sukadana missing their first they held on to win 5-4 and so to the semi finals.
At the start of the competition I wrote we rarely see any upsets in cup competition. In normal circumstances overcoming PSM and Persija would count as shocks but with both teams distracted by the AFC Cup perhaps we can discount them. But were Kalteng Putra to overcome Arema over two legs, the second leg will take place in Banjarmasin, then I think yes, we would be witnessing some good old fashioned cup upsets which may delight an old fogey like me but won't impress the TV companies or sponsors who don't really get romance in football!
Monday, March 18, 2019
Tampines Early Leaders In Stop, Start Singapore
It's been a while since I've bothered writing about Singapore football. The domination of the domestic scene by a foreign side, Albirex Niigata, is not something to celebrate, without taking away respect for the club and their efforts. It has been down to the local clubs to get their act in order and this is something they have patently failed to do. And as evidence for this statement I present the simple fact that the Japanese side won every honour on offer over a three year period.
In that time the powers that be have struggled to find meaning for a domestic football scene that has been struggling for relevance. A name change, the SLeague is now known as the Singapore Premier League, hasn't wowed anybody outside of the business school bubble that continues to be high on jargon but low on action and the latest whiz, if that is what it is, to have clubs ground sharing is hardly going to encourage an already apathetic community to support their local team.
Their has been the odd glimmer in recent years. The consistency of Hariss Harun across the Causeway in Malaysia with Johor Darul Ta'zim for example. The maturity of Safuwan Baharudin now with Pahang. The performances of Hasan Sunny and Izwan Mahbud between the sticks in Thailand. The promise of the Fandi boys Irfan (BG Pathum United) and Ikhsan (Roufoss, Norway). And, whisper, the elder statesman that Baihakki Khaizan has evolved into with his career encompassing Indonesia, Malaysia and Thailand.
But while there have been shining lights overseas there has been little stardust locally. Fans looking for heroes continue to stick posters of Messi, Ronaldo and Pogba on their bedroom walls or as wallpaper on their smart phone rather than the likes of Adam Swandi, Shadan Sulaiman or Jordan Webb.
Players like Daniel Bennett and Shahril Ishak were veterans when I first started covering the SLeague 12 years ago. That they are still going strong says much for their professionalism but also heaps about young players coming through (or the standard of the league?). Have once promising players like Khairul Amri and Webb honestly fulfilled their youthful potential? What of Shafiq Ghani?
Against this negativity the new season began with Albirex Niigata, now allowed to feature more local players, losing in the opening Community Shield on penalties to Home United but for all the hype of a rebrand and a reboot Singapore football still looks like something cobbled together in a coffee shop at 3am after too many Tigers and too much nasi lemak.
Tampines are unbeaten after three rounds with a 100% record but Albirex Niigata have played just two games, and had a mini tour of Myanmar inbetween their first and second league games. Following their 0-0 draw against Home United the Japanese side have failed to score in competitive football this season, a fact that will soon change one hopes.
It's not only Albirex which have not played a full quota of games so far this season. Both Young Lions and Warriors have only played one game each! Indeed, with the season only starting 2nd March, it wasn't until last weekend that Warriors played their first game, and instead of using that extra time to be better prepared than their rivals, they were thrashed 5-1 by Hougang United.
Following last weekend's games the league is taking a break and won't return to 29th March when leaders Tampines will be hoping to maintain their perfect start to the season when they host the champions Albirex Niigata. A break so soon? Yep, Singapore will be competing along with Malaysia and either (!) Oman or Afganistan for the never heard of Airmarine Cup in Kuala Lumpur.
A stop start beginning to the new campaign, a watered-down champions taking time out for a mid-season break overseas, the same teams continuing to play each other ad-infinitum, a loss of local identity for teams forced to ground-share. Let's hope things improve...
Sunday, March 17, 2019
President Cup 2019 Group Stage Review
Before the
President Cup
started I wrote how we so rarely see upsets in cup competitions. Well, I got that wrong pretty big time, didn't I? Persib failing to qualify from a group they hosted featuring Persebaya, Tira Persikabo and Perseru...surely they were odds on to come through that group?
Instead they managed to lose their opening games (1-2 v Tira, 2-3 v Persebaya) and had fans calling for new coach Miljan Radovic to be sacked among other things! It's pre season remember, the Liga 1 campaign won't begin until after the elections and the fasting month but the impatient Bobotoh called for a boycott for their final game and the supporters stayed away in their thousands. After in excess of 26,000 saw their opening two games less than 10% of that number saw their final game against Perseru.
That Persib defeated Perseru 4-0 will mean nothing in the eyes of the impatient fans who see Radovic as a poor replacement for Mario Gomez who guided the team last season. That Radovic is a Persib legend, that fans would often take to social media calling for him to return, seems to count for nothing.
Moving beyond Persib the performances of Tira Persikabo could make people sit up and take note. Coach Rahmad Darmawan, Indonesia's most successful coach having won the title with Persipura (2205) and Sriwijaya (2007/08), RD inherited a team already full of tough young players like Manahati Lestusen and Abduh Lestalahu but has now added goals with the experienced Osas Marvelous Saha and Loris Arnoud who spent last season with Persela.
In Group B hosts Bhayangkara qualified top of the group with a 100% record and they will be joined by runners' up Bali United, a repeat of the 2017 title race. Relegated Mitra Kukar finished bottom of the group with no points and won't be looking forward to life in Liga 2 in the new season.
There was also fan unrest as Semen Padang supporters vented their frustrations towards coach Syafrianto Rusli following defeats in their opening games against Bhayangkara and Bali United. Some pride may have been restored with victory over hapless Mitra Kukar in the final game but some realism is called for. Semen Padang have just been promoted and they have never been known as a club with deep pockets to attract the big names, quite what fans are expecting from a pre season competition against top sides is beyond me.
The tightest group was C hosted in Magelang where PSIS, Kalteng Putra and Persipura all tied on six points meaning hapless PSM finished bottom of the group with nothing at all. Perhaps, rather sensibly, they were more focused on their AFC Cup campaign?
More fan protests in Group D where hosts PSS were forced to play their opening game against Madura United in a near empty stadium after their supporters called for a boycott as discussed
here
. Unlike PSM, Persija seem to be juggling both President Cup and AFC Cup duties. Following their 2-2 draw with highly fancied Madura United the Macan Kemayoran headed to Myanmar, no mean feat logistically from Yogyakarta, and defeated Shan United before returning to Sleman and beating the hosts 2-0 a few days later with Bruno Matos showing no signs of jet lag scoring in all three games.
In Group E hosted in Malang, Persela came out on top with Arema finishing as runners up and again the Arema support are picking and choosing their games with few bothering to watch the ties with Barito Putera and Persita but a large crowd for the local derby.
Qualifiers
Persebaya, Tira Persikabo, Bhayangkara, Kalteng Putra, Persija, Madura United, Persela, Arema
Top Scorers
4 - Bruno Matos (Persija), Melvin Platje (Bali United)
3 - Anderson Salles (Bhayangkara), Gavin Kwan (Barito Putra), Osas Saha (Tira Pesikabo),
Manuchekhr Dzhalilov
(Persebaya)
Biggest Crowds

29,150 - PSS v Persija
28,311 - Arema v Persela
26,978 - Persebaya v Persib'
26,541 - Persib v Tira Persikabo
13,182 - Borneo v PSS
Wednesday, March 06, 2019
Perseru Just The Latest Much Needed Consolidation
The football landscape has changed quite a bit over the years and while many of the headlines tend to be of a negative nature, football fans don't do soft, gooey love stories, some of the changes which have taken place are less heralded but necessary.
Is it any wonder clubs from the far east have been hardest hit as I wrote about
yesterday
? Beyond Kalimantan only PSM and Persipura have been able to thrive in difficult circumstances.
We have to feel some sympathy for the PSSI. Really! They are not responsible for the poor roads, stadiums and flights to more remote destinations and they have had to tell clubs they can no longer rely on local government funding or tobacco sponsorship. Not all clubs have proved up to the challenge and rather than lead, the association have had to work around the clubs.
Looking back at the 2006 season is instructive. That is the year I started this here blog and back then clubs had access to taxpayer cash and the generosity of smokers. The top flight Liga Indonesia, sponsored by a tobacco company, was split into two conferences, west and east with 24 teams in total as we can see in the graphic above.
From that season only Arema, PSIS, Persija, Semen Padang, Persib, PSM, Persela and Persipura remain in the top flight. Some of slipped into Liga 3 anonymity while others are rarely heard of at all. Hardest hit has been the north east of Sulawesi where Persimin and Persibom along with Persma which boasted a decent cup run that year have faded into obscurity despite the potential fanbase in the region.
Fast forward to today and it is interesting to see how many 'new' clubs there are as a result of various acquisitions and mergers. Of the 18 teams which will be competing in the 2019 season fully one third didn't exist in their current format back in 2006;
Bali United go back to Putra Samarinda which merged with Persisam to become Persisam Putra
Bhayangkara's roots go back to an area close to Samarinda which I covered
here
.
Borneo originally were Perseba Super Bangkalan before Persisam supporters bought the license and relocated the club to Samarinda where they were initially known as Pusamania Borneo
Madura United originally started life as Pelita Jaya!
TIRA Persikabo started life as Persiram before being taken over by PS TNI and later merging with Persikabo
Perseru whose future name is uncertain following their move to Lampung.
In the lower divisions clubs like Persigo, Persih and Persires have their own tales of woe to tell as they joined the nomadic, a football licence in search of a home.
Professional football only started in the 1990s and then it was dominated by local association teams cobbled together by local political appointees. The idea that football clubs have a brand they can maximise has only recently been seized upon, Persib in many ways were the trailblazers while smaller clubs like Persela and Borneo work hard building support in their local communities.
Traditionally it has been left to fans and supporters clubs to create awareness and build support and political types have been happy to sit back and allow this to happen and it is this laissez-faire attitude which
PSS fans
are currently railing against.
It is no longer enough for a football club to be a politicians play thing for a year or two then to be dropped. They need to find money themselves and if they can't then clubs will fold which is what we are seeing. It's nothing new by the way. Look up clubs like The Wanderers in England, Third Lanark in Scotland or Germany's VfB Leipzig.
Strong clubs need strong brands and without doubt Indonesia boasts four of the strongest in South East Asia in Arema, Persib, Persija and Persebaya. Whether the likes of Bali United or Madura United will have the financial staying power to take on the big four, as Sriwijaya did for a few years, remains to be seen as indeed the future of the Lampung based club which will be taking part in the new season.
For now, I guess we're left wondering which will be the next familiar name to go!
Tuesday, March 05, 2019
The Decline And Fall Of Papuan Club Football
The names roll off your tongue; Boas Solossa (left). Patrich Wanggai. Titus Bonai. Elie Aiboy. Yatno Basna. It was like there was a conveyor belt of Papuan footballing talent that seemed to go on for ever and the team that represented the hopes and aspirations most, Persipura, for several years the most dominant force in the domestic scene.
Nicknamed the Black Pearls, Persipura were for a few years a colossus of the Indonesian game. Champions in 2005, 2009, 2011, 2013, runners up in 2010, 2012, 2014 and champions of the unofficial Soccer Championship in 2016 (when FIFA and the government suspended the league) their domestic success made them a regular feature in Asian club competitions where for one reason or another they failed to replicate their homeland triumphs.
But since the ISC success Persipura have been a shadow of their glorious recent past. When the league returned in 2017 the Black Pearls could only finish 6th, their lowest ranking since 2004. And last season they plunged new depths, struggling to find any kind of form and ended up in 12th.
Since Brazilian coach Jacksen F Thiago, who was the architect of much of their success, left in 2014 Persipura have struggled to find any consistency and the coaching hot seat has become very hot indeed. A club that was once seen as a model of consistency in football's choppy waters took to hiring and firing coaches with glee; current incumbent Luciano Leandro is the eighth to try his luck since JFT left.
The demise of Persipura only highlights the demise of football in Papua. The talent is still there, witness the performances of Marinus Wanewar in the recent triumphant AFF Under 22 Champions highlight this. But the demise of a number of Papuan based clubs in recent years suggests all is not well in the far east.
As recently as the 2012 season there were four Papuan based teams in the top flight; Persipura, Persidafonso, Persiwa and Persiram. In more recent years Perseru have pitted their wits against the big boys while Persiwar saw themselves promoted to Liga 2 last season.
Persiwa were once all but unbeatable on their own backyard going back a few years but more recently the funding has dried up and last season, after being forced to play some home games in Java, they finished bottom of Liga 2. Their halcyon days in the AFC Cup remain but a memory and now the Highwaymen remain just another club that briefly soared for a while but soon whithered and died.
At least the name Persiwa still exists. Persiram are no more. Back in 2012 they played some home games in South Jakarta (pictured left in a Papuan derby against Persidafonso at Lebak Bulus Stadium) as they struggled to find a purpose beyond being a flag waver for the beautiful region of Raja Ampat. In the wake of the FIFA suspension they were gobbled up by the military football association, known as PS TNI, and now play their home games in Cibinong under the name TIRA Persikabo.
Perseru are the next to follow in the footsteps of Persiram. They have punched above their weight in Liga 1 ever since they were promoted at the end of the 2013 season and only just escaped relegation at the end of last season. They recently announced they would not be continuing as a professional football club with the licence now being taken over by a Lampung outfit. The new name of the club has yet to be revealed.
The demise of so many clubs in recent years follows a pattern nationwide as football has been forced to look elsewhere for funding with local governments and tobacco funding closed off by legislation. Papuan clubs have been harder hit that most; Away days can take up to 24 hours in one direction meaning an extra cost both financially and to the players' fitness. Persipura have been lucky as they have been able to call on sponsorship from local mining giant Freeport but the other clubs have lacked such generous donors leaving their annual budgets smaller than their rivals.
As things stand we will have just Persipura in Liga 1 and Persewar, population 30,000 in Liga 2 metaphorically flying the Papuan flag in professional football.
Next year, Papua will host the National Games and to celebrate this event a new 45,000 stadium is being constructed. Papua Bangkit Stadium will be an impressive venue and could well become a new venue for Persipura but for now club football is in the doldrums and there seems to be little hope any team will be able to tap into the rich talent on the islands and recapture the Back Pearls' glory days. For now, the departure just seems to be another kick in the teeth for football.
Monday, March 04, 2019
PSS Fan Group Call For Boycott To Protest Club Management
You would imagine fans of PSS Sleman would be buzzing. Back in the top flight for the first time in over a decade PSS supporters, known as Brigata Curva Sud have been attracting visitors from overseas impressed by the atmosphere they generate at their home games.
However while the supporters have been making an impression, the club's off field structure has been frustrating the fan base, so much so on the eve of PSS's Maguwoharjo Stadium hosting the pre-season President Cup the BCS have been calling on all PSS supporters to boycott home games until the club management give in to their demands.
Now, before we get all high and mighty we need to remember how powerful supporters can be in Indonesia. Lest we forget,
Persebaya
supporters took on and ultimately defeated the association in recent times.
And of course, in Indonesia football fans still have a voice, unlike in England where they are seen as a cash cow by clubs and TV who are happy to charge extortionate prices and ignore the paying public.
So what are these demands the supporters expect their club to act upon?
1 - Developing an academy for young players
2 - Building a 'mess' for the team and officials
3 - Build a training field
4 - Develop a marketing and business development team
5 - Stop mixed messages being released
6 - Create a reliable official media
7 - Improve match day organisation
8 - Develop clear standard operating procedures
Shocking stuff eh? And how embarrassing for a football club to have their lack of professionalism highlighted by the supporters. The fact is though many clubs are shockingly run by appointees who appreciate the column inches but are not fully appreciative of the efforts they need to expend.
It's going to be interesting to see how this pans out. The President Cup kicks off tomorrow in Sleman with PSS being joined by Persija, Madura United and Borneo and it would be a massive embarrassment for the organisers were the games to be played out in a near empty stadium.
The BCS are in a strong position. People around the world will only know of PSS because of their terrace reputation. The club itself, only founded in 1976, has inherited one of the best stadiums in the country and have been lucky to have the BCS build a reputation for them. Now they are in Liga 1 all the supporters are doing is to ask the club to up their game.
In other words to be as professional as the supporters are!
Sunday, March 03, 2019
Persebaya's Balde Hits The Ground Running
Persebaya fans celebrating
Any new signing carries a risk. Especially when bringing in a foreign player who has never played in the country before. And that risk is magnified for strikers. As any ex pro pundit is so keen to tell us mere funs, goals win games and if a striker doesn't hit the ground running then chances are high, especially in Indonesia, he won't be around for long and sod the contract.
Persebaya's Amido Balde however seems destined to have played for the Green Power and judging by the impact he has made so far he looks to be that rarest of player who does make an immediate impact.
The 27 year old Guinea Bisseau striker has had stints with other famous green clad clubs like Sporting Lisbon and Celtic so perhaps we shouldn't be surprised at how he has settled in so quickly to life in Surabaya.
And what an impact. We are obviously a few months away from the Liga 1 season kicking off but with Piala Indonesia and Piala President ongoing Balde has already shown what he is about
16/02 Persebaya v Persinga 8-0 (Balde 4 goals)
19/02 February Persidago v Persebaya 4-1 (Balde 2 goals)
23/02 Persebaya v Persidago 7-0 (Balde 4 goals)
02/03 Perseru v Persebaya 2-3 (Balde 2)
Twelve goals in four games is a decent return by any standard and when you add the potential goal threat Balde brings to the Persebaya side coach Djadjang Nurdjaman is assembling could we be seeing the making of a strong team with the ability to challenge for the title?
Friday, March 01, 2019
Piala President Returns, Excitement Guaranteed
It perhaps shouldn't come as a great surprise that Indonesia struggles to organise any meaningful cup competitions within its football calendar. If the domestic league isn't stopped by the government, delayed by elections or postponed following fan violence any forward planning fails there may be often fails to take into account international obligations like national team games, AFC Champions League or AFC Cup ties.
Basically it appears that when a calendar is cobbled together no one really looks beyond the league and given the great distances clubs are forced to travel there, and the logistics involved in running Liga 2 and Liga 3, it can be appreciated running a national cup competition along the lines of England's FA Cup can be more trouble than its worth.
A nationwide cup was only introduced in 2005 when Arema won the inaugural Copa Indonesia, defeating Persija in the final. There have been just five further editions since then with Sriwijaya bagging three titles, Arema and Persibo one each. Technically Persibo remain the cup holders after defeating Semen Padang in the 2012 final!
It was considered a brave move then when the PSSI announced the cup, now rebranded as Piala Indonesia, would be contested again in the 2018 season with 128 teams going into the hat for the first round, which was drawn based upon regions, which started in May and went through to September! Did I mention scheduling difficulties?
As it happened nine ties didn't take place for a number of reasons, financial mostly, and of those that were played there were a total of zero upsets. Meanwhile we have now reached the quarter final stage but the Piala for 2018 is now on hold as the league prioritise the Piala President which has captured the imagination of the football public in ways the PI can only dream.
For a start the Piala President is a pre season competition featuring 20 teams based on five groups lasting a few weeks from start to finish. It also benefits from greater media coverage. Hell, even I forget Piala Indonesia is still ongoing, what about others with a more fleeting interest?
Piala President was introduced in 2015 as football came to grips with a FIFA imposed suspension and sought solace in a number of ad-hoc cup competitions. Persib were crowned cup winners in that first season as they defeated Sriwijaya 2-0 in the final which was played in Jakarta. That was itself a momentous occasion as for several years now Persib's supporters have banned themselves from travelling to Jakarta to see their team for fear of violence from local Persija fans. However on this one day tens of thousands headed up the toll road and filled the centre of Jakarta in blue to cheer on their heroes to a famous victory. It may only have been a stop gap competition but the final guaranteed it a place in the folklore of at least one football club.
Following on the success of the 2015 Piala President it was decided to introduce it again as a pre season competition in 2017, this time Arema defeating Borneo 5-1 in the final in Cibinong with the veteran Cristian Gonzales netting a hat trick. The supporters were taking to the competition in a big with PSS attracting 30,000 plus for two of their group stage ties and 43,000 watching Gonzales hit 5 as Arema come from 2-0 down to thump Semen Padang 5-2 in the semi final second leg.
Persija are the reigning champions after defeating Bali United in the 2018 edition, helped in no short measure by new signing Marko Simic hitting 11 goals along the way. The crowds again loved it, 50,000 turned up for one of Persebaya's group stage ties while the final topped 70,000.
Make no mistake, while the Piala President is a pre season tournament it is no series of friendlies. It is no Emirates Cup, filled with back slapping, hand shaking, smiling bon homie. It is full on 100 miles per hour competitive football with the intensity of competitive football and while I would not want to suggest the groups are in any way fixed I think it is highly unlikely you would ever see Persija and Persib drawn together! Indeed there are those who suggest some clubs prioritise Piala President over the AFC Cup, so tangible and so immediate are the potential rewards.
And so the 2019 Piala President kicks off tomorrow with five groups centrered on Bekasi, Soreang, Sleman, Magelang and Malang. Liga 1 champions and reigning holders Persija have been grouped with PSS, a highly fancied Madura United and Borneo while Persib host Persebaya, TIRA Persikabo and Perseru.
2017 Liga 1 champions Bhayangkara have been drawn alongside Bali United, Semen Padang and Mitra Kukar while Liga 1 runners up PSM are in Magelang along with hosts PSIS, Persipura and newly promoted Kalteng Putra. The final group is hosted by Arema and sees them go up against Barito Putera, Persita and Persela.
Perhaps Persija will be distracted by the AFC Cup, certainly they will struggle to replace the impact of Marko Simic who is other wise detained while Madura United will be hoping for some return on their heavy investment over the pre season.
One thing is certain. The group stage format and the home/away legs in the quarter finals and semi finals may provide plenty of thrills and spills for the TV audiences but for old school cup romantics like what I is there is likely to be very little in the way of giant killing.
Thursday, February 07, 2019
Support Your Local League
I am delighted to say my second book, Support Your Local League - A South East Asian Football Odyssey is now available in both old school print and new fangled ebook.
The book looks at football in four South East Asian countries, Indonesia, Malaysia, Singapore and Thailand and draws heavily on my experiences in the region, travelling round, watching games, meeting supporters, players and coaches.
Let's face it. South East Asia is seen as a market. A market for already rich European clubs to increase their shirt sales and social media followers. A market for tourists seeking the exotic picture postcard palm-fringed beaches.
For me it was home. For nearly a quarter of a century. And following football there opened up a whole new world to this particular wizened expat.
Go to a bookshop, seek out South East Asian books and what do you find? The usual travel guides, books showing you where to watch birds perhaps. Plenty of stuff about where to get the best spa or facial treatment. Books telling you how tough it is living in that part of the world.
But South East Asia is also home to hundreds of millions of people whose stories remain mostly unknown to us beyond a media fuelled stereotype. Just like the UK is more than bowler hatted commuters and brawling football hooligans there is more to South East Asian than dodgy taxi drivers or scam artists and using football as a glue I try to present a different side to what is, for me, one of the most fascinating areas in the world.
Meet little known clubs, local legends, world cup stars, football fans. Meet a passion and a desire for local football that is the equal of any in the world.
Old school paper back from Amazon
Alternatively your local book shop should be able to order it. Quote

ISBN: 978-0-6481333-2-2
If you would like to know more about this book or my work please follow me on Twitter
https://twitter.com/JakartaCasual
High Profile Resignations Hit Indonesian Football
These are heady times in Indonesian football what with match fixing allegations continuing to blight what remains of the game's image, a national general election on the horizon and some high profile figures stepping down from their high profile positions.
In the wake of PSSI calling a number of social media accounts in for talks on match fixing allegations a police task force has raided their offices in search of information. Quite what these allegations say about so called professional bodies whose job, they claim, is to identify games which have been fixed by betting activity, is a moot point.
Moot maybe but one worth bearing in mind as the Indonesian football association recently inked a wide ranging agreement with Spain's
La Liga
including how to clamp down on match fixers. Other such 'integrity' partners have arrived in a puff of acclaim only to disappear as they are replaced.
Towards the end of January the PSSI chief
Edy Rahmyadi
stepped down saying he had failed in the position. The resignation surprised many, he had after claimed he wouldn't resign a month earlier, but delighted many more who had been less than impressed with his leadership which had seen him take time off to run in a gubernatorial election, slap a supporter on the terraces at a game, and rebuke a journalist for having the temerity to ask him a question.
Now we have news Persija's main director Gede Widiade has resigned though not, he stresses, because of documents that may or may not have been incriminating which may ortugas kami sudah selasai' or basically our work is done!
may not have been shredded. No. he says his resignation isn't politically motivated and perfectly normal. In fact, he says, '
Yep, perfectly normal to quit the champions as they prepare for vital AFC Cup ties.
Gede was previously involved with Bhayangkara, who were Liga 1 champions in 2017 and announced his arrival at Persija with the hashtag PersijaGW in a bid to appeal to the club supporters. GW, as well as being his initials, is short for Gue which roughly translates as I am.
Quite where this leaves Persija is another question of course and of course there is no evidence either Edy or Gede have been involved in anything underhand and it is unlikely local media will dig to deep into latest events. All we can do is pull up a chair, crack open a beer or six and order a pizza.
And remind ourselves the Liga 1 season won't actually start until May!
Friday, February 01, 2019
Malaysia Crying Out For A Club To Challenge Irrepressible JDT
I can only look enviously at Malaysia where today the Super League kicks off. You can't beat the feeling that comes on the eve of a new campaign where everyone starts level. From a footballing point of view let's hope that interest remains for the duration of the season and we are not left with another one horse race where other clubs are left staring at the heels of Johor Darul Ta'zim as they gallop towards another title.
2018 Champions JDT 22 19 2 1 47-9 59
23 points clear of second place Perak
2017 Champions JDT 22 15 4 3 50-19 49
9 points clear of second place Pahang
2016 Champions JDT 22 18 4 0 56-14 58
15 points clear of second place Felda United
2015 Champions JDT 22 14 4 4 36-18 46
7 points clear of second place Selangor
2014 Champions JDT 22 13 5 4 39-22 44
3 points clear of second place Selangor
JDT are blowing every other club out of the water on the field and the onus has to be on other clubs to up their game or we could see the Super League turn into a farce. It is no good saying other countries are also dominated by one or two teams; other countries have far stronger footballing roots. What's the point of being the Galacticos in what is essentially a one team league? And what is the point of supporting another side when you know all you have to look forward to is a fight against relegation?
Sadly two of the larger clubs in the country, Kelantan and Negeri Sembilan, were relegated at the end of last season while Felda United and MISC-MIFA, who get name-checked in my book
Support Your Local League - A South East Asian Football Odyssey
, fortunately now rebranded as Petaling Jaya City and, perhaps less fortunately, linked with the Manchester City group of clubs, have taken their places in the top flight.
It could be interesting watching PJ City over the season. After just two seasons in the Premier League they earned promotion after runners up Felcra, another government department were disbanded despite finishing third. The idea of naming a football club after a district or a city isn't that common in Malaysian football and this attempt to tap into the large population of PJ could prove to be a smart move. Or they could find themselves coming up against more established clubs like Selangor and PKNS and find themselves out on a limb.
They have kept K Devan as coach. The experienced for international has brought success to the likes of Selangor and Negeri Sembilan in the past but it remains to be see what kind of funds he will be allowed as he seeks to stablise PJ City in the top flight.
Pahang are one team many have predicted to challenge JDT but have all too often fallen short with one second place and two third place finishes since 2014. For some reason they have never been able to maintain the consistency to overtake the rampant JDT.
Forward Dickson Nwakaeme has returned to the club after time in France and his partnership with Norshahrul Idlan Talaha offers promise for the new season as does the recruitment of young Indonesian winger Saddil Ramdani. The presence of the versatile Singaporean Safuwan Baharudin also offers coach Dollah Salleh options either in the middle or at the back. Crikey, is Safuwan really 27?!
It's always dangerous to predict good things for a football team based on their striking options but who can't fail to be impressed by the attacking options Kuala Lumpur coach Yusri Che Lah has at his fingertips. Brazilian Guilherme de Paula has averaged nearly a goal a game since arriving in the capital while the addition of Dutch striker Sylvano Comvalius, who struggled to make an impact with Suphanburi in Thailand after an explosive season with Bali United suggests an attacking approach from KL.
It was undoubtedly goals which kept KL in the top flight last season; only champions JDT scored more. However they shipped 51 goals, conceding at least three goals in a game on 10 separate occasions. The KL faithful will no doubt be hoping the coach has been spending time on the defence ahead of the new season.
Elsewhere supporters of Selangor, Kedah and Perak will be expecting their team to be there or there abouts but as with the rest of Malaysian club football do their owners share that vision? From a distance it appears not. In recent years some privately owned, and it must be said poorly branded, clubs have just given up, even when it comes to the second and third tier. Money issues or the futility of trying to compete with a club that has outgrown the league?
For the good of Malaysian league football there needs to be a club to come along and challenge the hegemony of JDT.
Thursday, January 31, 2019
Is AFF Suzuki Cup Ready For Australia Or Are The Socceroos Too Big For ASEAN
Today the Australian Football Federation announced it would be looking to compete in the AFF Suzuki Cup 2020 for the first time. Despite having been a member of the ASEAN Football Federation for a number of years now the Socceroos have till now not tried to take part in the largest international competition in the region.
One of the reasons why it is so large is because many competing nations genuinely believe they have a chance of winning the biennial tournament despite the seeming clamp like hold Singapore and Thailand have had over recent years.
In the 12 events since the competition was introduced in 1996 the Thais have won the trophy while Singapore have triumphed on four occasions. Vietnam (who won the title for the second time in 2019 and Malaysia are the other winners).
Interest in the AFF Suzuki Cup has grown over the years and I am not just talking about sponsorship. Budget airlines and an increasing middle class have seen more and more supporters, especially from Indonesia and Malaysia, travelling round the region to watch their heroes where once away support was limited to a smattering of locally based expats, students and embassy staff given a little flag to wave.
In 2010 I recall being at both Indonesian semi finals and both legs of the final with Malaysia along with more than 360,000 other supporters! That's a lot of bums on seats. Imagine the TV viewing numbers.
Many in Australia have been calling for greater integration with their neighbours to the north but for much of the country South East Asia evokes images of Bali, Bangkok and other beaches. There is little understanding of the countries that make up ASEAN let alone its football. When Sydney were drawn with Persik in the AFC Champions League the Aussies expected just to turn up and win for example.
Australia winning 2008 AFF Under 16 Championship in Jakarta
Indeed Perth Glory have even mooted the idea of playing home games in ASEAN hoping to boost their profile, an idea that comes with the right intentions but could be perceived as arrogance across the Java Sea in countries which already boast their own active leagues and football cultures.
The issue of national pride and sovereignty is also at stake. ASEAN as an economic/political grouping which prides itself on non-interference in each others' internal affairs. Hence the silence over Myanmar and its treatment of the Rohingya. Australia on the other hand tends to be more vocal on such matters, witness the efforts being made to force Thailand to release Bahraini footballer Hakeem el Araibi who claimed refugee status in Australia but is now being held in Thailand as it processes an extradition appeal from Bahrain.
Sadly politics and football cannot be easily separated in the region and undoubtedly Australia's vocal support for Hakeem sits uncomfortably with a Thai government who would prefer people talked about its beaches and its friendly people rather than such a political hot potato. Australia's public utterances also feed into local, nationalist sentiments in countries where colonial memories/foreign interference still hold great sway.
Putting aside the politics, and I wish we could, how about at a football level. Australia is a sporting nature with a culture that loves to win. When they lose the whining doesn't stop for ages! Would the Socceroos come into the AFF Suzuki Cup and steamroller the opposition aside? No doubt they would be strong at home but what about on their travels? Would they be able to handle a wet Tuesday in Jakarta? The infrastructure? The poor facilities?
Australia have reached the last four World Cups, winning a massive two games in their 13 games. They have had better luck in the AFC Asian Cup, winning in 2015, when they hosted the event, and runners up in 2011. The worry among many in ASEAN is among weaker sides Australia would dominate their most important trophy to the extent it loses its appeal. From Hanoi to Jayapura it is in no-one's interest to see this competition so thoroughly dominated by one country.
If Australia were to enter the competition it would require the existing sides to really up their game and I am not sure they are all able to. Would there be a desire among ASEAN associations to back their national sides to the extent they can prepare fully for trips to Sydney or Brisbane or Perth or would they plead poverty and book the cheapest flights with the cheapest hotels for the shortest stay?
I get that there have been suggestions Australia could enter an Under 23 team because they wouldn't want to disrupt their domestic competition. That would not be a good idea. Indeed, that would just be seen as cheapening what is for hundreds of millions of people the highlight on the international calendar.
As you can probably tell by my garbled meanderings in this post I am undecided. Absolutely, there should be a greater integration between ASEAN and Australia. Long term, and that I think is key, it would benefit all sides. But I am not sure entering the AFF Suzuki Cup now is the best way to achieve this. Personally I would like to see a club competition, much like the Bang Yos pre season event in Jakarta (programme pictured left), where clubs from the region go toe to toe. Alongside this I would like to see Australia engage with ASEAN nations in friendlies, perhaps along the lines of a Thai King's Cup or Malaysia's old Merdeka Tournament. I think adopting such a twin track approach would convince ASEAN Australia is serious about engaging with the region on the football pitch and is not just looking to win an 'easy' trophy or improve their own FIFA ranking at the expense of football development in their own backyard.
PS Tira Merger With Persikabo Raises Questions
Once upon a time there was a team called PS TNI. Not a team so much, more the armed forces Football Association who would ocasionaly muster a team to play against the national team or club sides in friendlies. As a team associated with the military and only playing on a ad-hoc basis, they didn't of course have a natural fan ba
se but for some reason in South East Asia that doesn't seem to be an issue, at least for club owners.
When the domestic league was suspended in 2015 we saw a period of rough and ready competitions cobbled together to keep players busy, turnstiles clicking and TV stations paying. With no oversight from FIFA, or AFC, it was basically anything goes and into this vacuum leaped the military, and the police, with their own teams and fans were remarkably underwhelmed to see PS TNI and PS Polri playing proper games against proper teams.
PS TNI merged with PSMS with gave them a sheen of legitimacy in the eyes of the PSSI and allowed them to compete in the stop gap competitions. However PSMS later decided they wanted to go their own way again so PS TNI looked around for another way to be piggy backed into the top flight of Indonesian football, eventually 'merging' with Papuan side Persiram. It was a take over to all intents and purposes and now Persiram has all but ceased to exist.
So for the unofficial, in the eyes of the rest of the football world, we had PS TNI playing in the Indonesia Soccer Championship at Pakansari Stadium, Cibinong, a stadium far too large for their support, much of which was bussed in from local military barracks.
When the FIFA ban was lifted PS TNI remained in the rebranded Liga 1 and kept playing home games in Cibinong. A club with no fan base playing at one of the nicest venues in the country. Meanwhile the real local side, Persikabo, were struggling against relegation from Liga 2, deprived of cash yet possessing a more than decent fan base of their own.
The 2017 season was a constant struggle against relegation for an inconsistent PS TNI and it wasn't until coach Rudy Eka Priyambada came in that the team settled down and eventually ended in a comfortable mid table position. Persikabo could find dug-out saviour and ended the campaign bottom and heading for the ignominy of Liga 3.
For 2018 the powers that be decided what PS TNI needed was a rebrand so the name was changed to PS Tentara Indonesia Rakyat (Indonesian People's Army), or PS Tira for short and the club 350 miles east to Bantul in Yogyakarta. At least they had no fan base to worry about upsetting.
If the move was expected to attract more supporters it didn't work as crowds averaged less than 1500 at their new home and most of those would have been away supporters! Again the team struggled on the pitch despite the 21 goals of Aleksander Rakic and they only just escaped relegation. I guess the humiliation of PSMS and PS Tira going down would have been too great!
Perhaps in response to the poor attendances but a few weeks back PS Tira announced they would be returning to Cibinong and the rest of the football world was left wondering what had been the point of the Bantul experiment in the first place? There are military associated teams throughout South East Asia but none attract sizeable followings because, umm, they are military associated teams. Supporters are keen to follow new teams but not ones coloured with uniform influences.
Today comes the news PS Tira have merged with Liga 3 side Persikabo and for the 2019 season will be known as PS Tira Persikabo which translates as Football Association Tentara Indonesia Rakyat Football Association Indonesia Kabupaten Bogor!
One the one hand Persiram/PS TNI/PS Tira/PS Tira Persikabo seem to have learnt one lesson from their travels and that is to try and build an identity with the local community. On the other hand the military connection continues to loom large. And what about the Persikabo supporters, known as Kabomania (
pictured left
)? What do they feel about this merger? Were they involved in the process?
There is more to Kabomania than just a bunch of supporters on the terraces. They run a thriving SSB (football academy) and are a massive part of the Cibinong community. How are they going to react to seeing PS Tira just roll up and take over? The original Persikabo will apparently continue playing in Liga 3, under PS Tira management, which begs the question. What is in it for Persikabo and their faithful supporters?
Friday, October 12, 2018
Time For Supporters To Act Over Stadium Violence
It's been quite a few weeks for Indonesian football and especially the disciplinary committee of the PSSI. Following the murder of a Persija fan at the game with Persib the committee suspended all Liga 1 games while they looked into the death before ruling Maung Bandung must play their remaining home games in Kalimantan in empty stadiums, fining players and fining the club. As a fine and a punishment of playing behind closed doors is the normal finding in such cases it is difficult to understand why the league was stopped for two weeks.
No sooner does the league return and hey presto! It's Arema against Persebaya, another game with a history, and while we don't get another murder we do have pitch invasions and visiting players intimidated while they were warming up ahead of kick off. Now for me the question would have to be, with all the security presence such a high octane fixture attracts, were fans able to get on the pitch and approach players?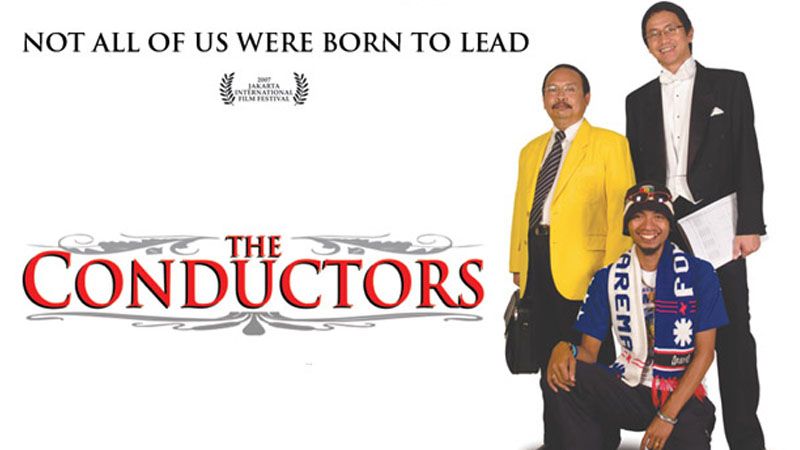 The PSSI have a different view and as well as telling Arema to play their remaining home games behind closed doors, because as a punishment that has proven to be so effective right(?), they have entered unchartered territory by issuing bans to the fans who ran on the pitch before the game started. The two fans concerned have been banned from entering football stadiums in Indonesia for the rest of their lives. One of the banned fans, Yuli Sumpil, is something of a terrace legend having appeared in The Conductors, a movie made by Andibachtiar Yusuf.
I have no idea of the legality of such a move, do stadiums even have ground regulations or is there a law that can enforce the action, nor am I sure of the logistics. All Indonesians have to carry identity cards with them so in theory all security officials have to do on a match day is check said ID card and the individual would be denied entry. Simple eh?
Except security don't check ID cards. Hell, too often we have seen fans locked outside of stadiums just climb the surrounding walls to get inside.
Issuing stadium bans is a common deterrent in England. As of September 2015 there were 2,181 banning orders in place. A banning order is defined as
Banning orders are issued by the courts following a conviction for a football-related offence7, or after a complaint by the Crown Prosecution Service or a local police force8. For an order to be made, the court must be satisfied that there are reasonable grounds to believe that making a banning order would help to prevent violence or disorder at or in connection with any regulated football match.
Orders are not imposed on individuals solely on the basis of minor convictions, like alcohol offences or similar misdemeanours. They can last between three and 10 years and can be customised to address individual behaviour patterns. Breach of an order is a criminal offence and is punishable by a maximum sentence of six months in prison or a fine of up to £5,000, or both9.
The number of banning orders does not represent the number of individuals with banning orders as one individual could be subject to more than one banning order although in general one banning order translates to one individual. Furthermore, an individual may have a ban which has conditions which apply to more than one football club therefore this would mean that the same ban would appear more than once in the figures.
There is not necessarily a correlation between the number of arrests in a given season and the number of new banning orders for the same year. This is because an individual with a ban can receive the ban one of two ways, either: following a conviction, i.e. the individual was arrested for a football-related offence which led to a ban; or the individual received a ban via the civil route (where the individual was not arrested), for example intelligence had been gathered on a particular individual and this led to a ban via the courts. In addition, the time taken to process a ban can vary in length and could mean that an individual, for example, arrested during the 2013 to 2014 season would be included in the 2013 to 2014 arrest figures but due to the time lag in processing the ban would not be included in the banning order figures until 2014 to 2015.
If we look at Arsenal for example. 54 supporters received banning orders in 2014 2015 with 28 issued for offences at the Emirates and the balance at away games. Two were issued for throwing missiles, four for being in possession of flares and two for running on the pitch, the most common offences in Indonesia. Thirty one banning orders were issued for violent or public disorder while 13 related to alcohol offences.
Not only is it easy to find out the statistics for banning orders, they are easily enforced. It is no longer just a case of turning up on the day to watch a game. For clubs like Arsenal fans must join a membership scheme and receive a card that stores their information. Tickets are bought on line, their credit card details are matched against their membership details and only then is the ticket allocated to their account.
Arsenal, along side clubs like Manchester United and Liverpool tickets are hard to get using this method though many fans do take advantage of scalpers some of who have now also gone on line.
Even for clubs which don't sell out on a regular basis, purchasing a ticket isn't just a case of turning up on the day. Clubs want supporters to register their details on their database including name, address, post code, credit card details etc. Even supporters turning up and hoping to pay on the day are asked to join this database. Clubs get access to a whole treasure trove of punters who they can target for emails and advertising while of course if there is any trouble in or around the ground all police have to do is look at the ticket to find out about any naughty boy and suspend that account. It's big brother light with a dash of consumerism thrown in!
The UK has for decades said it is against identity cards yet all the while post codes, bank card details and now mobile phone numbers provide an easy measure of oversight for security officials. And I haven't even mentioned CCTV!
Is Indonesia ready to go down this path to reduce crowd violence at football matches? Football, and this includes PSSI, can't do this by itself. There needs to be legislation put in place demarcating offences and punishments, there needs to be an infrastructure in place that provides support and a flow chart for implementing such measures and there needs to be a society in place acquiescing to such a process.
Are Indonesians ready for such a sea change to the way they live their lives? My feeling is no. The informal economy is just so large, Poverty stands around 10% and according to a report by KPMG Indonesia is the second largest cash based economy in the world. Credit card checks would be a waste of time when it is estimated just 10% of the population use them. And far be it for me to go into the demographics of Indonesian football supporters but not many are driving cars to the stadiums on match day.
For these reasons alone Indonesia and the PSSI should not be going down the UK road to control fan behaviour. As mentioned earlier, legislation by itself won't solve anything. The UK response was tailored to fit the UK problem which was gangs of football hooligans who delighted in mobbing up, drinking lots of beer and having fights with opposing supporters. Infiltrating the home team's end was also considered a result.
These issues aren't Indonesia's issues. In fact I wouldn't even say Indonesia has a football hooligan problem as we in the west would understand it. For every bitter rivalry that exists, like Arema & Persebaya, there exists an enduring friendship, like Persib & Persebaya or Persija & Arema. In part these come from the old 'thine enemy is mine enemy' but also can come about from familiarity.
Outside the big four of Arema, Persib, Persebaya and Persija there will be very few Liga 1 games that would cause organisers many headaches security wise. Supporters from those four clubs may travel in large numbers to games across Java and to a lesser extent other islands but on the whole they tend to be self organised and very little trouble occurs beyond perhaps petty crime or theft. Away fans visiting Surabaya may be up against the feared Bonek in the stadium but now that a small restaurant in the city centre, a well known Bonek hangout, will always welcome them with food, drink, cigarettes and even a place to kip for example.
Smaller clubs like Persela will always have a few away fans where ever they play as workers who have migrated or students will always make the effort to catch their team when they are in town and no one perceives them as a threat. They arrive at the stadium, set up their banners, eat their chicken and rice, drink their water, sing their songs and go home when the game has finished. I have seen visiting fans mingle on the terraces with home fans and nothing happens.
While it is easy to suggest what Indonesia's supporter isn't it is harder to define what it is. The tragic deaths of Persib and Persija fans in recent years weren't the result of mass brawls between gangs of marauding hooligans. They were much more random than that. Someone noticing for example someone else wasn't celebrating a goal enthusiastically enough leading to harsh words, pre-preemptive slaps then a herd mentality kicking in and kicking off. Someone not wearing enough club colours. There is no pre-meditation as such, no desire to go out and hand out a kicking to a rival supporter, more an opportunity to dish out a few slaps as part of a mob, getting caught up in the moment, getting carried away in a rush of adrenaline.
This is of course not to condone such behaviour but before tackling it we need to understand its underlying causes and the spontaneity of Indonesian fan violence makes it all the harder to anticipate, to police, especially through legislation.
I honestly believe many fans do a good job of policing themselves. I know because I have seen them. Just after the PSSI banned flares from stadiums I was at a game where a single supporter let one off. Immediately he was identified by supporters around him who handed him over to security officials. An attractive meme from PSSI highlighting the problems with flares may get a like or two but words from authority are just background noise. When your terrace peers tell you its wrong, then people start to listen.
Over the years I have met so many fantastic football fans, many of them well respected figures even within the clubs. Not like the moo moos at Arsenal Fan TV, these guys are often humble, quietly spoken, decent people who have proved their worth as fans and do their bit to develop the atmosphere we all enjoy in the stadiums.
I honestly believe if these guys were to get together at a national level, bring together supporters from not just Arema, Persebaya, Persija and Persib but all clubs, and come up with a range of initiatives to be implemented at fan clubs, schools and local communities around the country then we would go some way to reducing these random acts of violence that are marring the game. Promote the atmosphere a full house can bring but tell people that there are limits to displaying their fanaticism and some acts are unacceptable. Let's face it. If a politician or a policeman tells someone not to do it again does anyone really listen? However if it comes from someone they know, they recognise, they respect?
For now we have supporters beating up supporters, supporters killing supporters. Beyond a few hashtags and vain hopes the latest tragedy won't be repeated no one really cares beyond the victim's family. Politicians, with their security escorts and accompanying minders, don't connect well with people anywhere in the world. Surely it is time supporters started educating supporters?